World
Obama wants intrusive inspections of Iran's nuclear facilities: White House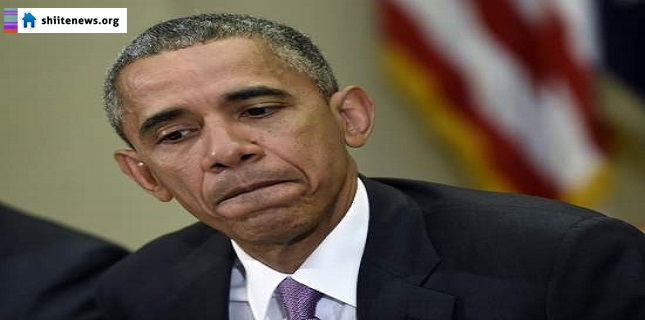 President Barack Obama will not agree to any nuclear agreement between the P5+1 and Iran, unless Tehran goes along with "the most intrusive set of inspections" of the country's nuclear facilities, says the White House.
Iran and the P5+1 – the United States, Russia, China, France, Britain, and Germany – are currently engaged in crucial nuclear talks in the Austrian capital of Vienna to reach a final agreement after the two sides missed an initial deadline of June 30 and all parties agreed on a new one, July 7. However, the negotiations would continue for more days due to some outstanding issues.
"There still continue to be some obstacles to reaching that final agreement," White House Press Secretary Josh Earnest said on Thursday, adding but "as long as there's tangible evidence that there's a constructive effort underway, then the talks will continue."
However, he said president Obama has been crystal clear "about the fact that if Iran is not willing to take all the necessary steps to shut down every path that they have to a nuclear weapon and to cooperate with the most intrusive set of inspections that have ever been imposed on a country's nuclear program, then there won't be an agreement, the president won't authorize secretary (John) Kerry and secretary (Ernest) Moniz to sign on into a final agreement".
The US and its allies allege that Iran is pursing nuclear weapons, Tehran, however, denies the allegation, saying that it needs nuclear power for peaceful purposes.
Earnest also said that "we continue to have confidence, that the terms of the political agreement that were reached in Lausanne will be the parameters of the final agreement, if one can be reached in Vienna."
On April 2, Iran and P5+1 group reached a mutual understanding on Tehran's nuclear program after eight days of marathon talks in the Swiss city of Lausanne.
Asked about sanctions relief related to Iran's nuclear activities, Earnest said the US needs to "see concrete verifiable progress toward living up to their commitments, on the part of the Iranians, before sanctions-relief" is given, adding "how to structure that is the essence of the ongoing negations in Vienna."