World
UK sisters feared headed for Syria conflict with their 9 children for Sex Jehad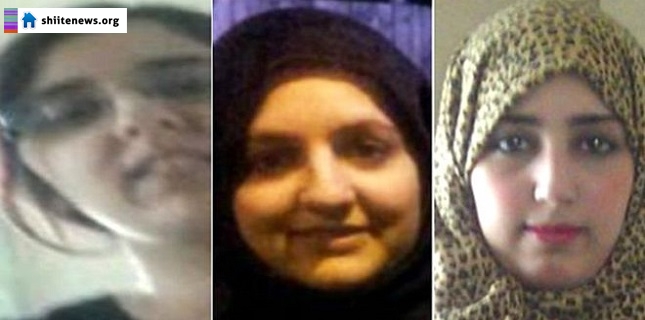 Three British sisters are feared to have travelled with their nine children to join up with jihadists in Syria for sex jehad.
The family, from Bradford in northern England, went missing after travelling to Medina in Saudi Arabia for an Islamic pilgrimage.
Sisters Sugra Dawood, 34, Zohra Dawood, 33, and Khadija Dawood, 30, travelled to Medina with their children, aged three to 15, on May 28.
They were due to return to Bradford on Thursday, but they broke off all contact with their family back in Britain two days earlier.
Preliminary inquiries suggest at least 10 members of the family boarded a flight from Medina to Istanbul — a commonly used route into Syria.
There are no details of an eight-year-old and a five-year-old member of the party boarding the same flight.
Balaal Khan, a lawyer for the children's fathers, said it is understood the sisters have a relative fighting for either Islamic State or another extremist group in Syria, and it is feared they have met up with him.
"The fathers are distraught, they feel helpless and they don't now what to do. They want the children out of harm's way," he said.
"They are concerned that their children's lives are in danger.
"The suspicion, and main concern, is that the women have taken their children to Syria."
The local West Yorkshire Police force has launched an investigation, saying they were working with foreign authorities.
Lawmaker: Women's brother already in Syria
The brother of the three missing women is already in Syria, Naz Shah, a member of Parliament from the Bradford area, told CNN.
It is for that reason the family is so concerned regarding the whereabouts of the missing women and their children, she said.
Shah added that the husbands of the three women, along with their father, had been moved to an undisclosed location to avoid undue press attention.
Turkey has become a popular transit route for people seeking to reach Syria, where ISIS and other opposition groups have been battling the forces of Syrian President Bashar al-Assad.
Another local Bradford member of Parliament, Imran Hussain, has asked Britain's Foreign Office for help to locate the family.
The UK Foreign Office said: "We are in contact with West Yorkshire police and Turkish authorities and are ready to provide consular assistance."
Its pertaining to mention here that large number of Salafi and Deobandi women from Europe and Australia are going to Syria to join the Notorious Islamic State insurgency against the elected Government of Syria. They supporting these notorious Jehadi's in to fulfill their sex desires with these Women named " Jehadi grooms". The Fatawa of Sex Jehad (Jehadul Nikkah ) was issued by several Saudi Mufti's including Al-Arifi to fulfill the sex needs of these terrorists Jehadi's involved in insurgency against the Syrian government on Saudi and Israeli agenda.