World
Egypt's Sisi: No Ground Troops Deployed in Yemen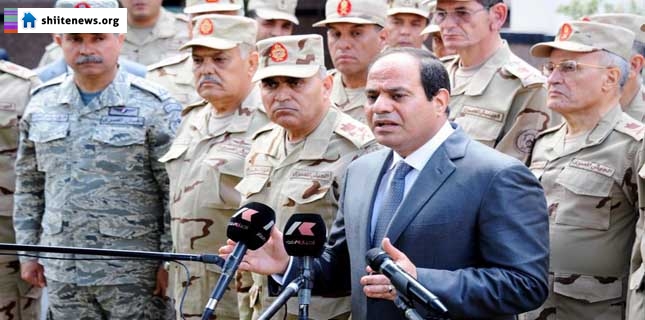 Egyptian President Abdel-Fattah al-Sisi on Friday implied that Egypt has not sent ground troops to fight in a Saudi-US-led military aggression on Yemen. "Egypt is only participating in 'Operation Decisive Storm' with air and naval forces," Al-Sisi said in a speech at a military academy in the eastern Kafr al-Sheikh city.
"An announcement will be made if any other forces were deployed in the operation," he asserted. Al-Sisi's visit to the military academy comes two days after two cadets were killed and three others injured when a bomb was detonated near a bus boarding a group of cadets.
Saudi Arabia and its Arab allies have been since March 25 pounding Yemeni cities killing and injuring hundreds of people.