World
Al-Shabab terrorists attack Almost 600 Held Hostage, over 21 Dead in Kenya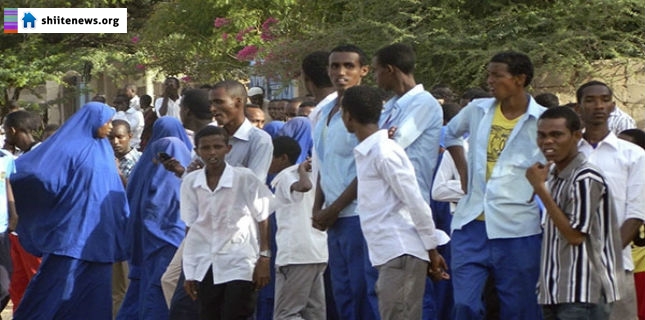 Al-Shabab Takfiri terrorists stormed a university in Northern Kenya on Thursday, taking nearly 600 students and staff members hostage, killing at least 21 and seriously wounding 65, officials said.
Heavy gunfire was reported at the Garissa University campus as the Kenyan military tried to end the siege. The Somali-based al-Shabab terrorist group claimed responsibility for the attack, USA Today reported.
Kenya Interior Cabinet Secretary Joseph Nkaissery said 533 students are being held hostage while 282 have been rescued. The total number of students at the school is 815. Sixty staff members, including the principal, are also being held.
Police Inspector-General Joseph Boinett said there was a shootout between the attackers and police officers who were guarding the students' dorms. "We have the reports that the attackers shot aimlessly while inside the university compound," he said.
Police said the gunmen killed two guards and injured a student while trying to access the premises. Police said they arrested at least one terrorist who was escaping the scene after the attack.
Students who were able to escape said gunmen stormed the university, setting off explosives and shooting people on the campus just after 5 a.m. local time.
"Most of us were asleep when the incident happened," said Nicholas Ntulu, a student at the university. "We heard heavy gunfire and explosions. Every person ran for dear life as we passed the gunmen. Several (students) were shot dead. I only saw three gunmen heading to the hostels.