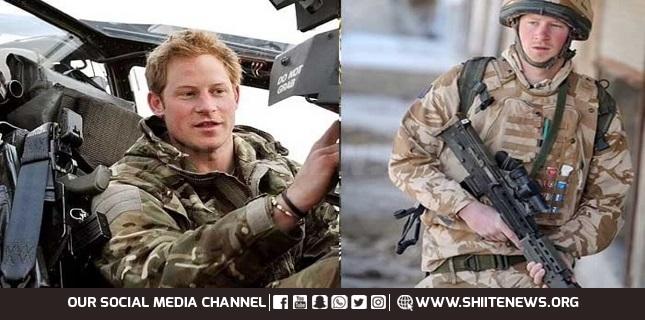 The Duke of Sussex revealed in an upcoming book of his memoirs that he killed 25 people in Afghanistan while serving with the British army .
Prince Harry's claim in the book, titled "Spare", which will be available at bookstores in the UK next week, came as the book's Spanish version was accidentally put on sale in Spain.
The Duke of Sussex flew during the war in Afghanistan and his missions resulted in "the taking of human lives". He reportedly said in the book that he was neither proud nor ashamed of the killings as he described those killed as "baddies" who tried to kill "goodies".
Prince Harry did not think of the 25 killed as "people" but as "chess pieces" that had been taken off the board, according to The Telegraph, which said it obtained a copy of "Spare" in Spanish.
"Prince Harry is very proud to serve his country on operations alongside his fellow soldiers and to do the job he has been trained for," a statement from Clarence House, a royal residence in London, said at the time.
The Taliban accused the prince of committing war crimes on his tour a decade ago. Anas Haqqani, an influential member of the Afghan government, said: "The ones you killed were not chess pieces, they were humans; they had families who were waiting for their return. Among the killers of Afghans, not many have your decency to reveal their conscience and confess to their war crimes."
There was unease at the comments from some British Muslims . Zillur Rahman, a lawyer specialising in defamation, said : "We have seen a focus on a number of killings in Afghanistan, which in some cases have included innocent civilians. I don't know who the targets were in Harry's case but of course I find them distasteful".
"It may well be that when he was in the army that was what his life was like, and I would hope that he has moved on and changed his views, but if this is what the army was instilling in its personnel and how they were being educated to view others then it should be examined. Is this the mindset of the army and does it explain why some atrocities were committed?"