World
Europe States to Buy Stolen Iraqi Artifacts from ISIL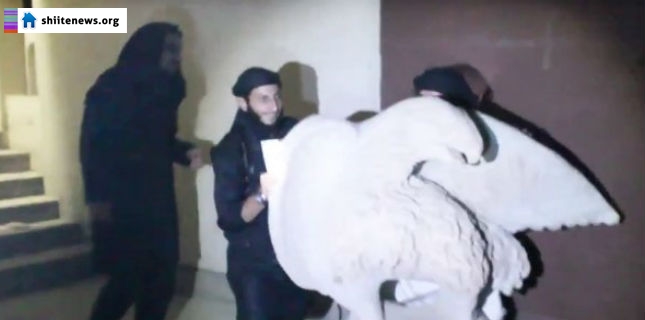 Militants of the so-called 'Islamic State of Iraq and the Levant' (ISIL) takfiri group are selling stolen artifacts from a museum in Iraq's Mosul city to buyers in Europe, an Iraqi deputy minister said Wednesday.
Qais Hussein Rashid, deputy minister of culture, told that his ministry had information that the valuable artifacts were now being sold in Europe.
According to Rashid, ISIL was allegedly using such sales to generate money for the armed group. He added that Iraqi authorities were taking measures to retrieve the stolen art treasures.
UN Secretary-General Ban Ki-moon condemned ISIL's "systematic" destruction of Iraq's cultural treasures.
Also, the Mosul library, home to some 8,000 historical texts, has also been burnt down. It had many hand-written books from the Ottoman, Abbasid and Ayyubid periods.