World
You Must Prepare to be a …, ISIS Jihadi bride Advices for Women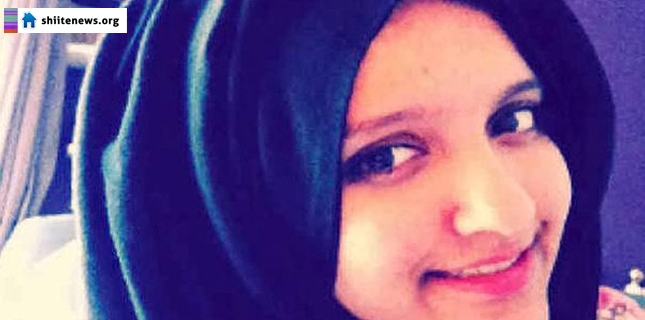 The woman suspected of helping to lure three London schoolgirls to Syria has published advice for "would-be jihadi brides" on how to cope with life as widows of ISIS fighters.
Shamima Begum and Amira Abase, both 15, and 16-year-old Kadiza Sultana, from Bethnal Green Academy, are believed to have been "brainwashed in their bedrooms" by extremists using online social media.
Medical sciences student Aqsa Mahmood, 20, who left Britain for Syria in 2013 and married an ISIS fighter, has been in Twitter contact with at least one of the girls.
She has given online advice to women travelling to the terrorists' Middle East strongholds, with her latest blog published weeks before Shamima asked her for a private conversation, London Evening Stan
Writing under the name Umm Layth, Mahmood — who is believed to be a member of the all-women militia group in Raqqa, the Al-Khanssaa brigade — told would-be wives of terrorists: "Sisters with this comes the great acceptance and hefty reality which is that this decision means we will most probably have to sooner or later hear the news of our husbands' success, which is his death.
"So maybe even before his death you have spent time preparing for it emotionally, but unfortunately many are not educated on what comes next."
Mahmood previously revealed online that women had asked for her help in getting into territories under ISIS control. Eight British schoolgirls have gone to Syria in the last seven months, using a route known as the "jihadi bride trail".
Hundreds of women have proposed marriage to extremists online, with websites such as "Jihad Matchmaker" blamed for encouraging young, impressionable girls to travel to Syria.