World
Jordan Denies Interfering in Syria, Says no Plans for Ground Assault on ISIL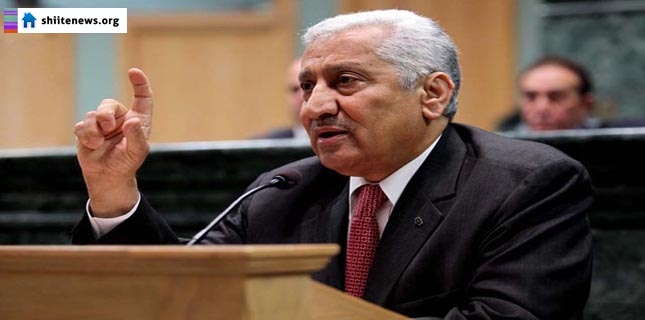 Jordanian Prime Minister Abdullah Ensour denied allegations that Jordan was "interfering" in Syria's domestic affairs, the World Bulletin website said.
"Jordan has a firm policy of non-interference in the internal affairs of other countries," Ensour said at a Wednesday meeting with Lebanese Interior Minister Nouhad al-Machnouq.
Jordan, he said, calls for a "political solution to the Syrian crisis to end bloodshed there," according to Jordan's official news agency.
Meanwhile, Jordan will not launch a ground assault against militants of the so-called 'Islamic State of Iraq and the Levant' (ISIL) takfiri group, Jordan's parliament speaker said Wednesday.
"Jordan will pursue its fight against terrorism and the ISIL," Atef Tarawneh, speaker of Jordan's House of Representative (the lower house of parliament), said while welcoming Czech President Miloš Zeman.
Zeman, for his part, reiterated his country's support for Jordan's fight against "terrorism."
He said the Czech Republic, as a European Union member, was keen to help coordinate the fight against terrorism.
Jordan's King Abdullah II had earlier vowed to wage an "unrelenting war" against ISIL following the circulated execution earlier this month of a Jordanian pilot by the takfiri group.
Jordan, already a member of a U.S.-led anti-ISIL coalition, has carried out several airstrikes against the terrorist group since the pilot's murder.