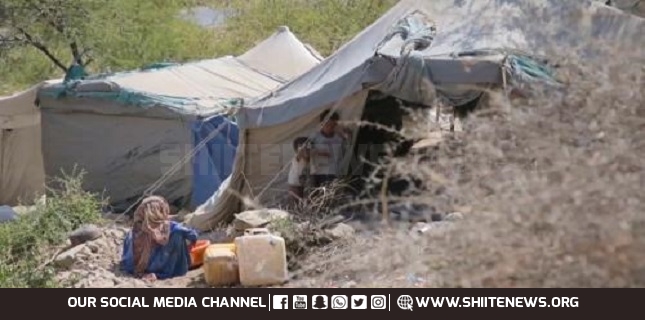 The United Nations has launched an urgent appeal for more funding for aid in Yemen to avert a looming famine and to prevent the already devastating impact of the Saudi-led war on the country. But the conference yielded less than half the fund it had appealed for, handing Yemen what the world body described as the final below.
A chilling warning at the end of Monday's virtual UN pledging conference participated by more than 100 governments and donors. Of the nearly four billion dollars sought by the world body, only 1.7 billion was offered. Among the countries cutting aid to the war-ravaged nation, the United Kingdom, a country that's benefited immensely from the sales of weapons to Saudi Arabia who are using them against the Yemenis.
By the UN's account, more than 16 million Yemenis, about half the population, will face hunger this year. Nearly 50,000 are already starving to death in famine-like conditions.
It's a war that's been raging for six years now. It's a Saudi-led military campaign that's received support mainly from the US, the UK, and France.