World
Brit girls offered cash to serve as ISIL sex slaves in Syria: Report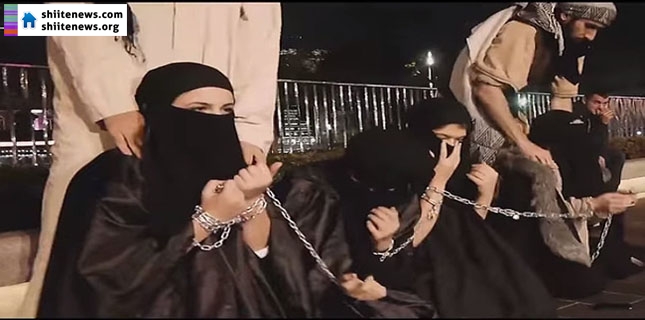 Supporters of the ISIL Takfiri terrorists in Britain are helping British girls as young as 14 to become sex slaves for the militants operating in Syria, a report says.
London-based "facilitators" are helping the teenagers to apply for passports; funding and sometimes even accompanying them to the ISIL strongholds in Syria, the Evening Standard reported on Friday.
The report added groups working particularly in the east of London are becoming hotbeds for young ISIL supporters to get into the conflict zone in Syria.
"The average age is being reduced. Some of the girls getting out there are only 14," said Haras Rafiq, an expert at British counter-terrorism think-tank the Quilliam Foundation.
"There are people here who have facilitated passports. Girls who are under a certain age are being accompanied by an adult over 18, usually a woman, to go help them. Help them apply for a passport, and even take them out there," Rafiq added.
Earlier this month, police stopped a plane on the runway at London Heathrow Airport to remove a 15-year-old girl who was bound for Syria to join ISIL.
Officials said the plane was bound for Istanbul but was ordered to turn around as it taxied down the runway.
The girl, who was from Tower Hamlets in east London, had secretly saved up to buy a ticket from London to Istanbul and planned to continue her journey through Turkey and over the border into Syria.
Dozens of young women are believed to be among more than 500 British people who have travelled to join ISIL in Syria, and Iraq.
ISIL currently controls some parts of Syria and Iraq. They have carried out heinous atrocities in both countries, including mass executions and beheadings of people