World
Fifty Organizations urge Biden to reject Houthi 'terrorist' designation by Trump admin.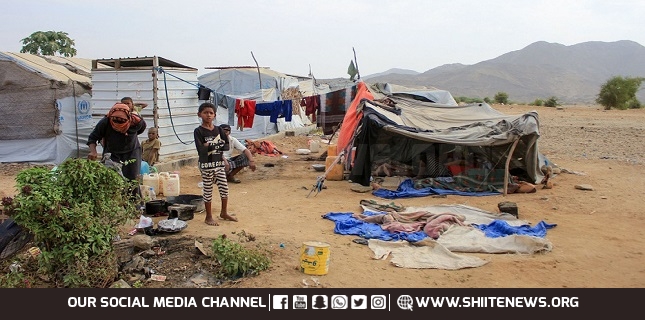 Fifty organizations have written a letter to US President-elect Joe Biden, urging him to reject the Trump administration's designation of Yemen's Houthis as "terrorists," arguing that the move is a "recipe for more conflict," in the war-ravaged country.
"Our coalition joins a chorus of growing opposition to the designation, including a bipartisan group of members of Congress, multiple humanitarian organizations operating on the ground in Yemen, and former career diplomats who have served both Republican and Democratic presidents," read the letter after blaming both sides of the conflict for the situation in the impoverished country under US-backed aggression from Saudi and the UAE.
"Rather than being a catalyst for peace, these designations are a recipe for more conflict and famine, while unnecessarily further undermining US diplomatic credibility," read the letter to the incoming president. "No evidence supports the need for such designations, a fact pointed out in a letter last month by former US diplomats who expressed concern that 'will complicate… efforts to bring the conflict to a negotiated end and begin the long process of stabilizing and reconstructing Yemen.'"
Saudi Arabia has been leading a war on Yemen since March 2015 against the Houthi movement.
"America is the source of terrorism," Mohammed Ali al-Houthi, a member of Yemen's Supreme Political Council twitted on Monday. "The Trump administration's policy and actions are terrorist. We reserve the right to respond to any designation issued by the Trump administration or any administration."
US lawmakers in both parties have pushed back on the State Department's decision to label the Houthis as a terrorist organization.