World
Nagorno-Karabakh: Armenia, Azerbaijan and Russia reach a peace deal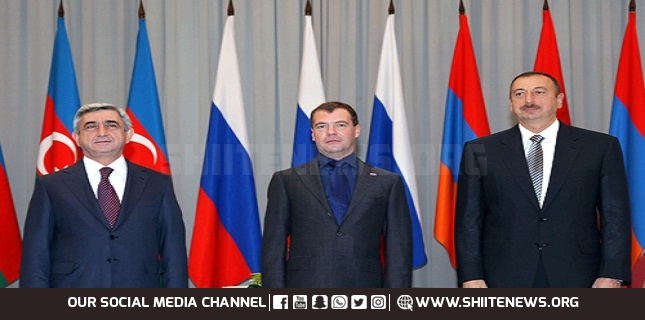 Armenian Prime Minister Nikol Pashinyan announced on Tuesday morning (Tehran time) that he had signed an agreement with Russia and Azerbaijan to end the war in Nagorno-Karabakh.
"I signed an agreement with the presidents of Russia and Azerbaijan to end the war in Nagorno-Karabakh," Pashinyan said in a statement.
I made a decision that is difficult for all of us," he added.
"This is not a victory, but there will be no defeat until you acknowledge that you have lost," Pashinyan said. We will never admit that we have lost and this will be the beginning of the era of national unity for us, he added.
The Republics of Azerbaijan and Armenia have been embroiled in a military conflict in the Nagorno-Karabakh region for more than a month.
The new round of the conflict between the Republic of Azerbaijan and Armenia over Nagorno-Karabakh began on September 27. There have been three ceasefires so far, but the two sides have repeatedly accused each other of violating the ceasefire.
The Republic of Azerbaijan, referring to international resolutions, has stated that it seeks to restore its sovereignty over Nagorno-Karabakh; an area controlled by Armenian-backed forces.