World
US rejects Putin's proposal to extend nuclear arms treaty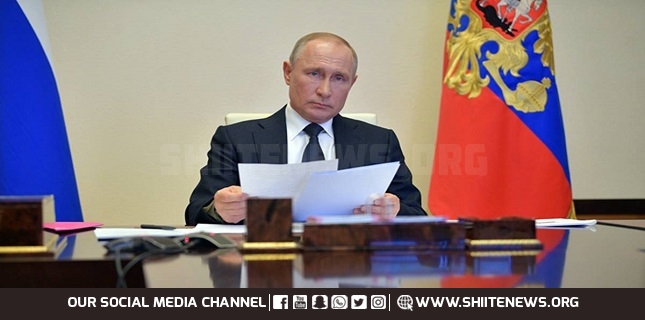 The United States on Friday rejected Russian President Vladimir Putin's call to prolong the New START (Strategic Arms Reduction Treaty) treaty for one year unconditionally, describing the notion as a "non-starter."
The New START treaty, which expires in February, limits the number of nuclear warheads that Russia and the US can deploy. Moscow wants an unconditional extension, but Washington has rejected this notion.
In the closing days of his reelection bid, US President Donald Trump has called New START flawed and unfavorable to the US, AP reported.
Earlier on Friday Russian President Vladimir Putin proposed a one-year extension without conditions to the accord in a video conference with his security council.
Putin said that Russia and the US could use the extension for "sensible negotiations of all the details" and that "it would be a shame if this treaty no longer existed."
"It is clear that we have new weapons systems that the American side does not have yet," Putin said, adding that he is also willing to discuss this element.
Putin said New START had been a success by limiting the arms race and controlling weapons.
The New Strategic Arms Reduction Treaty (New START) was signed in 2010, under which the United States and Russia limit the number of their nuclear warheads, missiles, and strategic bombers.