Middle East
World
After Scandal of Receiving Saudi Bribes, King of Spain Flees to Abu Dhabi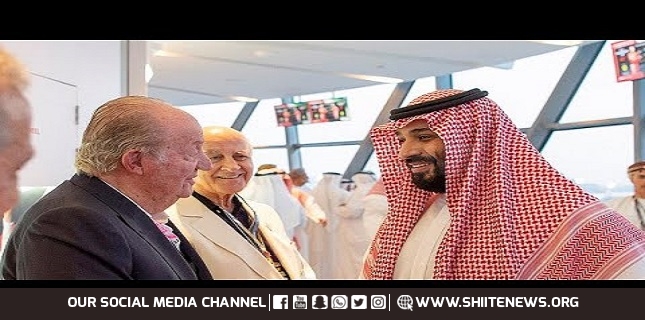 The former king of Spain Juan Carlos is reportedly staying in a luxury hotel in Abu Dhabi since he went into self-imposed exile on Monday. According to reports in the Spanish newspaper ABC, Juan Carlos flew on a private jet from the northwestern city of Vigo with four bodyguards to the Gulf Emirates, where he was then helicoptered to the state-owned Emirates Palace Hotel.
No official confirmation of the former monarch's location has been released, amid speculation the 82-year-old had fled to Portugal or the Dominican Republic. Officials in the United Arab Emirates and the Emirates Palace Hotel did not reply to requests for comment when contacted by the Reuters news agency.
The local newspaper said that after Carlos abdicated the throne due to allegations of corruption stemming from the public statements of a former lover, he announced last Monday that he would leave Spain so as not to undermine the rule of his son, King Philip VI.
In turn, the British newspaper, Daily Mail, revealed that the cost of the night in the wing in which the fugitive king resides, in the Emirati hotel, is 10 thousand pounds (13 thousand dollars). According to the newspaper, the "Emirates Palace Hotel, worth 3 billion dollars, is a seven-star hotel and has previously hosted senior officials, such as Tony Blair and Bill Clinton. The royal family in Spain had cut the salary of Honorary King Juan Carlos, after he was accused of receiving a commission from the tender for the express train project between Mecca and Medina. Carlos, 82, abdicated the throne to his son Felipe in 2014, but since then he has kept the title of king and has earned an annual salary of 198,845 euros.
Juan Carlos ascended the throne in 1975 after the death of General Francisco Franco and contributed to the leadership of Spain from dictatorship to democracy, and abdicated the throne to his son in 2014, and on June 2, he announced the end of all his official responsibilities within the royal family.