World
Russia Intercepts 2 US Spy Planes over Black Sea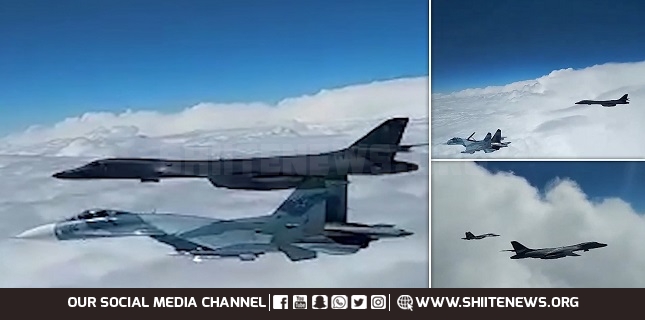 Russia has intercepted a pair of US spy planes as they were heading toward Russian airspace over the Black Sea, the Russian Defense Ministry says.
The two American aircraft were picked up on radar over the neutral waters of the Black Sea and approaching the Russian border, the ministry said in a statement on Wednesday. An Su-27 fighter jet of the Southern Military District was scrambled to intercept them.
The Russian jet identified the American aircraft as a US Air Force RC-135 strategic reconnaissance plane and a US Navy R-8A Poseidon patrol aircraft.
"No violation of the Russian state border by US reconnaissance aircraft was allowed," the statement said.
For the past several weeks, Russian airspace control systems have been detecting numerous aircraft heading toward the Russian border over the neutral waters of the Black Sea, according to Russia's Sputnik news agency.
The last encounter between Russian and US aircraft occurred on July 30, when a Su-27 jet fighter intercepted two US reconnaissance planes approaching the country's border over the sea.
American bombers and spy planes, as well as NATO aircraft, have frequently been detected near Russia's borders.
The provocative flights have particularly increased in frequency since 2014, when the then-Ukrainian territory of Crimea joined Russia following a referendum and when a military conflict erupted in eastern Ukraine.
Russia has repeatedly expressed concern about the increasing activities of the US-led NATO forces near its western borders.