World
ISIL herds hundreds of women for sale as sex slaves: UN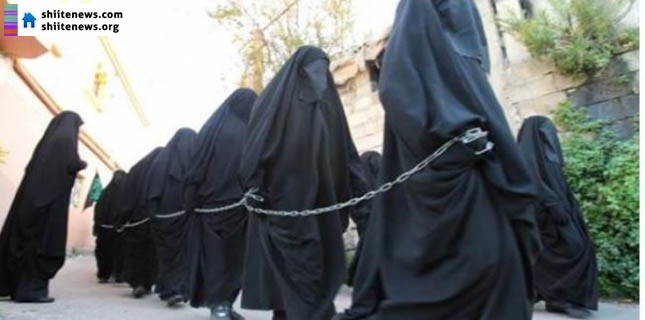 The ISIL Takfiri militants are selling as sex slaves hundreds of Izadi and Christian women they have captured in a bid to tempt buyers to join their ranks, the UN says.
According to the latest report by the UN mission in Iraq, nearly 500 Izadi and Christian women and girls have been given to the ISIL or trafficked for sale at markets in Mosul in Iraq and Raqqa in Syria,
"Women and girls are brought with price tags for the buyers to choose and negotiate the sale. The buyers were said to be mostly youth from the local communities," the UN says.
"Apparently ISIL was 'selling' these Yezidi women to the youth as a means of inducing them to join their ranks," the 29-page report pointed out.
The Takfiri group has also summarily executed several women in professions, it added.
At least 8,493 civilians have lost their lives in the course of the violence in Iraq so far this year, and 1.8 million others have become homeless, the UN says.
The ISIL controls large areas of Syria's east and north. The group sent its militants into Iraq in June, seizing large parts of land straddling the border between Syria and Iraq.
They have carried out heinous crimes in the two countries, including mass executions and beheadings of people.
The West and its regional allies, including Qatar, Saudi Arabia, and Turkey, are reportedly giving financial and military support to the militants.