World
Al-Qaeda launches new off-shoot in Indian sub-continent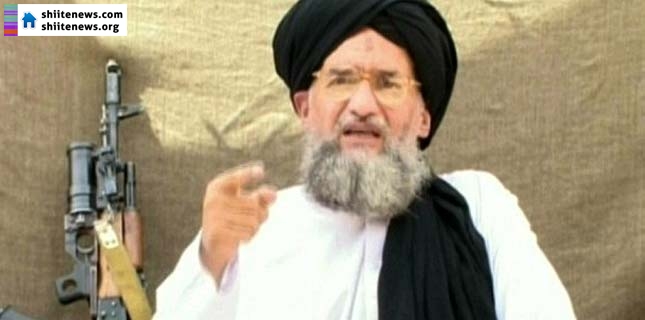 The leader of Al-Qaeda, Ayman al-Zawahiri, says they have launched a new off-shoot in the Indian sub-continent. The new organization aims to create a self-ruled caliphate in Burma, Bangladesh and parts of India.
The information was conveyed in a video message that the extremist movement posted on Wednesday. The footage said Al-Qaeda would fight to revive the caliphate.
"It will serve Muslims in Burma, Kashmir, Gujarat, Bangladesh, Ahmedabad and Assam," Zawahiri claimed in the video, according to the New Delhi Television Ltd.
Zawahiri goes on to say that "establishing Al-Qaeda in the Indian subcontinent is the result of two years of work …. The rise of this new branch demonstrates that war under the leadership of … Mullah Omar [head of the Afghan Taliban] is expanding."
The new group will be called "Qaedat al-Jihad" and will be led by Asim Umar, while Ustad Usama Mahmoud will be the branch's spokesman.
In June, Al-Qaeda reportedly released a video calling upon militants in Kashmir to follow the example of Iraqis and Syrians terrorists and revolt against the authorities. Kashmir has been the center of a dispute over territory between India and Pakistan since the 1947 Indo-Pakistani War.
This is for the first time that the Al-Qaeda has specifically targeted Kashmiris in a video message, the Guardian reported.
Al-Qaeda has long had a strong hold in Pakistan due to the country's porous borders with Afghanistan, where the terrorist organization was initially established. The country also harbored Al-Qaeda's former leader, Osama bin Laden, who moved between various locations in the North Western Frontier Province.
Osama's family spent the last six years of his life at a compound in Abbottabad, just minutes away from Pakistan's elite military academy. Osama was shot dead by US Navy SEAL commandos in May 2011.
Al-Qaeda has been under pressure since the death of Bin Laden and is now facing a serious threat in Syria and Iraq from its breakaway terrorist group of ISIL.