Saudi Arab
US Vice President Biden wants end to US support of the Saudi-led war on Yemen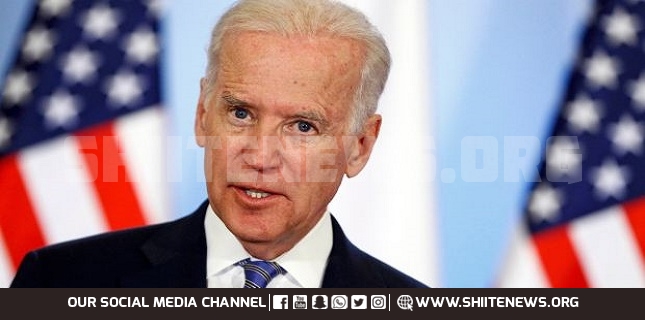 Former US Vice President Joe Biden has called for a halt to US support of the Saudi-led war on crisis-hit Yemen.
The 2020 Democratic hopeful made the announcement through his campaign spokesman Andrew Bates, who spoke to The Washington Post Wednesday.
"Vice President Biden believes it is past time to end US support for the war in Yemen and cancel the blank check the Trump administration has given Saudi Arabia for its conduct of that war," he said.
US President Donald Trump has vetoed a resolution spearheaded by Biden's Democratic contender Senator Bernie Sanders after it was passed by the entire Senate Democratic caucus and several Republicans.
The Republican-controlled Senate should decide Thursday whether to override President Trump's veto of the measure.
Biden has previously attacked Saudi Arabian leaders also over violation of human rights evident in cases such as the murder of Saudi dissident journalist Jamal Khashoggi.
"My doubts are that there's very little sense of rule of law, respect for human rights, dignity," Biden said of the Saudi government in a recent interview with CBS. "The allegations that are made so far … are not inconsistent with the way the kingdom would act."
Saudi Arabia and a number of its regional allies launched the devastating campaign against Yemen in March 2015.
The war has led to a humanitarian crisis sin the impoverished country, where millions remain in dire need of food in the wake of thousands of deaths caused by Saudi aggression.