Saudi Arab
Saudi Arabia pledges support for Bahrain king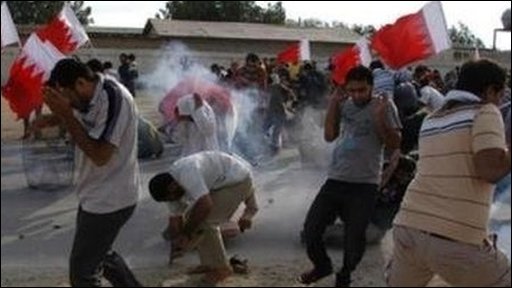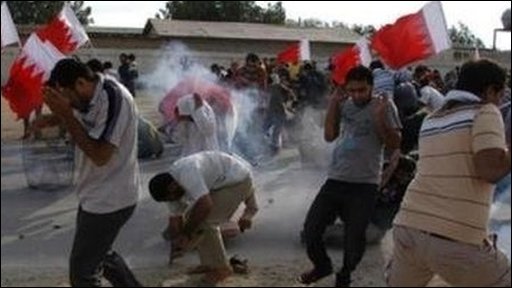 Saudi Arabia has pledged to stand "with all its capabilities" by Bahrain's ruling royal family amid pro-democracy protests inspired by revolutions in Tunisia and Egypt which toppled US-backed government.Riyadh, which financially supports Bahrain's al-Khalifa family, pledged to back the kingdom against "any attempts to harm the unity and  security of the tiny [Persian] Gulf nation.""The Kingdom of Saudi Arabia stands with all its capabilities behind the state and the brotherly people of Bahrain," the official Saudi press agency reported, without quoting any official.
Bahrain's official News Agency (BNA), however, reported that Saudi Interior Minister Nayef Bin Abdul-Aziz called Bahrain's King Hamad bin Isa al-Khalifa to convey the message on Sunday.
BNA reported that Riyadh was following developments in Bahrain "with concern" and that it hopes to see a "restoration of calm and stability" under Bahrain's "wise leadership."
The statement came as US Admiral Mike Mullen, chairman of the US Joint Chiefs of Staff, arrived in the Saudi capital, Riyadh, for a two day visit.
He told reporters that he was in Riyadh to "reassure, discuss and understand what is going on."
Bahrain is home to the US Navy's Fifth Fleet, which has served as a hub for operations in Persian Gulf, the Arabian Sea and East Africa.
Bahrainis, inspired by revolutions in Egypt and Tunisia, dubbed have been expressing disappointment with the political reforms of the past decade, which have failed to bring prosperity and real change.
The protests, however, took a new turn on Thursday after the brutal crackdown on protesters in Manama, which left at least five people dead and more than 230 injured.
At least eight people have been killed and hundreds injured in the clashes since the uprising in the Arab world reached Bahrain last week.
Thousands of protesters continue to mass in Manama's Pearl Square. They are pressing for political reforms, including the release of political prisoners and the sack of the incumbent Prime Minister Khalifa Bin Salman.
A group of protesters, however, called for the ouster of the entire ruling monarchy.
Back to top button