Saudi Arab
Whistle-Blower Reveals Saudi Crown Prince's Coup Plot against Qatar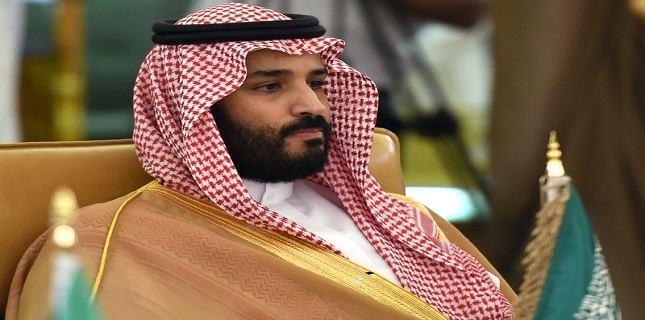 Saudi whistle-blower Mujtahid, who is believed to be a member of or have a well-connected source in the royal family, disclosed that Saudi Crown Prince Mohammed bin Salman had plotted to launch a coup against the government in Qatar.
"Bin Salman had brought a member of al-Thani family in Qatar to Saudi Arabia to use him for a coup in the country and replace him with Qatari Emir Tamim bin Hamad al-Thani after overthrowing the Qatari government," Mujtahid wrote on his twitter page on Tuesday.
He added that failure of plots to dethrone Tamim and the incapability of the Saudi-led coalition in imposing their demands on Doha has made the fugitive Qatari official a heavy liability for the Saudi officials and bin Salman is now trying to find a way to get rid of him.
On 5 June, Saudi Arabia and its allied states of Bahrain, United Arab Emirates and Egypt, cut all ties with Qatar, closing its only land border, banning planes from their airspace and barring Qatari nationals from passing through their airports.
They accused Qatar of supporting and funding "terrorism" and working with regional rival Iran charges Doha vehemently denies.
The Emir of Qatar described the recent blockade by a Saudi-led group of Arab countries against Qatar as "pre-planned campaign", adding that Doha is ready for dialogue to resolve a diplomatic crisis with Arab states.
"We are open to dialogue to resolve the outstanding problems [so long as Qatar's] sovereignty is respected," Sheikh Tamim said in a televised address on Friday, his first since Saudi Arabia, Bahrain, the United Arab Emirates and Egypt cut ties with Doha.
"It is clear that the campaign against us was pre-planned. We took a test and passed it," Sheikh Tamim stressed.