Saudi Arab
Why are US, Saudi Arabia angry with Iran?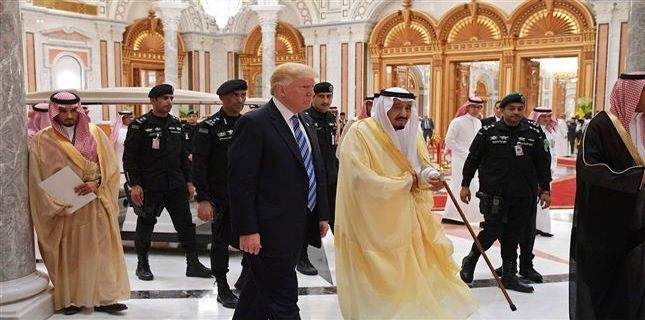 Saudi Arabia's King Salman, a key ally of Washington, has repeated accusations that Iran is exporting extremist Islamic movements to the world despite the Riyadh regime's terror record and its dismal background of human rights violations.
The Saudi king claimed in a televised speech on Sunday during a visit by US President Donald Trump to the kingdom that Iran's authorities represent the "tip of the spear" of global terrorism.
"Our responsibility before God and our people and the whole world is to stand united to fight the forces of evil and extremism wherever they are…. The Iranian regime represents the tip of the spear of global terrorism," the Saudi king claimed.
Elsewhere in his remarks, the Saudi monarch said, "We will never be lenient in trying anyone who finances terrorism, in any way or means, to the full force of the law."
Salman's anti-Iran accusations come at a time that Saudi Arabia is itself accused of sponsoring Takfiri terrorist groups such as al-Qaeda and Daesh in several Islamic countries.
Following suit with King Salman, the visiting US president also made a speech addressed to the Arab Islamic American Summit in Riyadh on Sunday in which Trump called for the international "isolation" of Iran.
"From Lebanon to Iraq to Yemen, Iran funds, arms and trains terrorists, militias and other extremist groups that spread destruction and chaos across the region," Trump said, adding, "Until the Iranian regime is willing to be a partner for peace, all nations of conscience must work together to isolate it… and pray for the day when the Iranian people have the just and righteous government they so richly deserve."