Saudi Arab
Saudi Choppers Drop Arms to Al-Qaeda Terrorists, Pro-Hadi Militias in Ma'rib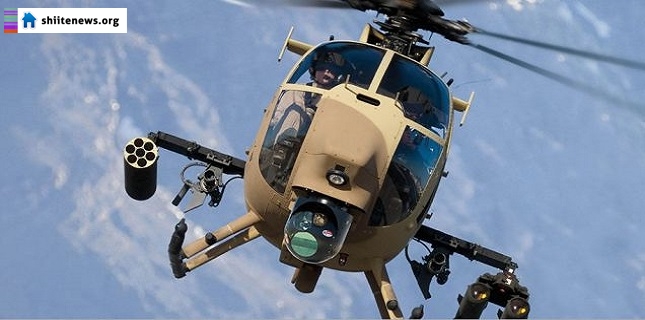 Saudi helicopters airdropped a large consignment of weapons to al-Qaeda terrorists and pro-Hadi militias operating in the Yemeni province of Ma'rib.
The arms cargo was parachuted to the militants by two Saudi choppers in the Western district of Wadi in Ma'rib flashpoint city on Monday, FNA reports.
The move by the Saudi monarchy came after the al-Qaeda terrorists and pro-Hadi militias suffered major military setbacks in the areas of Wadi Nakhla and Wadi al-Meel after the popular Ansarullah forces along with Yemeni troops intensified their offensive on them.
Reports coming out of Yemen on Tuesday said that heavy fighting is still underway between the Yemeni popular forces and the Saudi-backed militias in Western Ma'rib.
The Ansarullah fighters and army troops have made major advances in their fight against the al-Qaeda terrorists and forces loyal to fugitive President Mansour Hadi across Yemen in recent weeks.
The clashes between the Ansarullah fighters and the Saudi-backed al-Qaeda terrorists as well as the pro-Hadi militias continue in the and Western and Southern parts of the country as Saudi Arabia has been striking Yemen for 41 days now to restore power to fugitive president Mansour Hadi, a close ally of Riyadh.
Hadi stepped down in January and refused to reconsider the decision despite calls by Ansarullah revolutionaries of the Houthi movement.
Despite Riyadh's claims that it is bombing the positions of the Ansarullah fighters, Saudi warplanes are flattening residential areas and civilian infrastructures.
On April 21, Saudi Arabia declared end to Yemen airstrikes after weeks of bombings, but airstrikes are still underway.