Saudi Arab
Religious intolerance and sectarian have negative impacts on the youth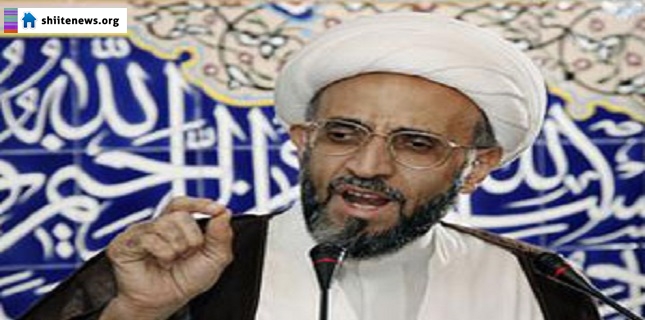 In a sermon, Hujjat al-Islam Hasan Saffar, the Friday prayer of Qatif, Saudi Arabia, has harshly criticized the actions and statements have been published recently in the country as well as the provocation of religious differences and tribal prejudices, adding that such seditious remarks have a negative impact on the youth.
His Eminence went on to highlight the adverse effects of propagating religious dissention and tribal prejudices and added that if the fire of dissention is raging all sides will burn together, and no one will be spared the negative consequences.
Hujjat al-Islam Saffar explained that the government must to stop promoting divisive remarks and added that the government of any country with resources and influence at its disposal can prevent the publication and issuing of divisive statements.
The Shi'ite scholar explained that there the hidden reasons behind the promotion of dissention, explaining that the true nature of the conflicts in the region are not religious but political in origin of all the issues the region faces are based on specific interests and motives. "We should not allow religious excuses under the pretext of religious differences to advance disastrous political objectives," he said.
Hujjat al-Islam Saffar pointed out that there are both benefits and risks of promoting religious differences. He noted that in principle, there is nothing wrong with having religious differences, saying that religious diversity can promote advancements in knowledge, but the problem is that danger that they can create danger and these differences can misguide others with mismanagement and can leads to malice among the followers of different religions and groups.
At the end of his sermon, Hujjat al-Islam Saffar said that all Muslims should think about all these issues with insight because dissention among Muslims only serves the foreign enemies and colonists' interests in the region.