Saudi Arab
Saudi Arabia considering Chinese bid to build nuclear plant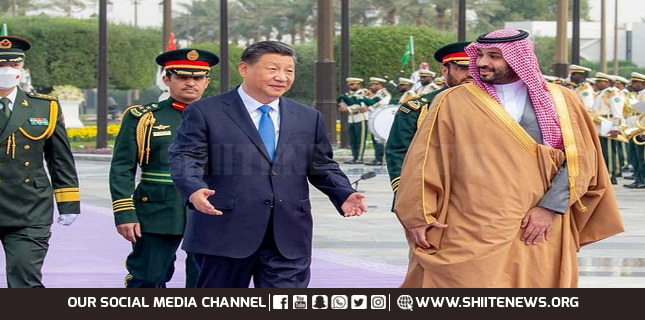 Saudi Arabia is considering a Chinese bid to build a nuclear power plant in the kingdom amid frustration over the United States' stipulations for supporting Riyadh's quest for nuclear power.
China National Nuclear Corporation (CNNC), a state-owned firm, has proposed the construction of a nuclear plant near the border with Qatar and the United Arab Emirates, the Wall Street Journal newspaper reported on Thursday, citing unnamed Saudi officials.
Saudi officials hope the Chinese bid will push US President Joe Biden's administration to loosen its conditions for aiding the kingdom's nascent nuclear industry, including commitments not to enrich uranium or mine their own uranium deposits, the newspaper said.
China is unlikely to require Riyadh to adhere to such requirements, which are intended to prevent the proliferation of nuclear weapons, the newspaper said.
Saudi Arabia and China have deepened their ties in recent years, raising concern in Washington.
Chinese President Xi Jinping visited the kingdom in December and the two countries in June announced investment deals worth $10bn during the two-day Arab-China business summit in Riyadh.
Xi, whose country is the world's biggest energy consumer, has pledged to pursue a "pattern of multi-faceted energy cooperation" with Gulf countries.
China has in recent years sought to export its nuclear energy industry overseas.
In 2019, a senior Chinese official said Beijing could build as many as 30 overseas nuclear reactors through its "Belt and Road" infrastructure drive over the following decade.