Middle East
Saudi Arab
Saudi, Kuwaiti ambassadors to return to Lebanon after last year's diplomatic standoff over Yemen war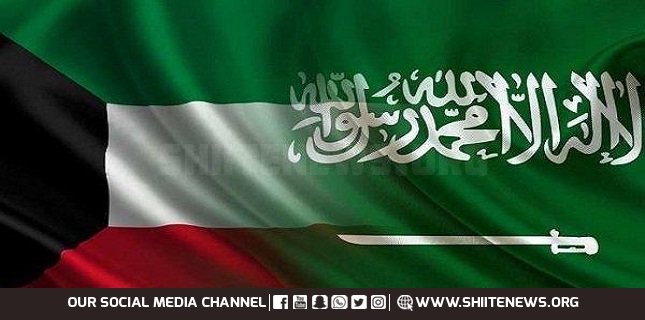 Ambassadors from Saudi Arabia and Kuwait are reportedly going to return to Beirut in the near future after critical comments by Lebanon's former information minister about the devastating Saudi-led military campaign in Yemen caused a diplomat spat with Riyadh and other Persian Gulf Arab countries.
According to a report published by Lebanon's Arabic-language al-Liwaa daily newspaper, Saudi Ambassador to Lebanon Waleed Bukhari is returning to Beirut soon.
The report added that Bukhari had lately participated in a meeting between Saudi Foreign Minister Faisal bin Farhan bin Abdullah and his French counterpart Jean-Yves Le Drian, during which the two countries had agreed to finance and support the activities of several non-governmental organizations in Lebanon.
The Saudi aid is reported to amount to $36 million, according to Saudi Arabia's state-run news agency.
The al-Liwaa newspaper added that the Kuwaiti ambassador will also return to Beirut within the next few weeks.
The daily said it had learned that Kuwait will step up its contacts in the upcoming days in an attempt to restore relations between Lebanon and Persian Gulf Arab countries.
Lebanese Prime Minister Najib Mikati stressed in a statement on Monday the need to stop all Lebanon-originated activities that affect the security and stability of Saudi Arabia and other Persian Gulf states.
He added that the Lebanese government is committed to strengthening cooperation with Saudi Arabia, following a phone call with Kuwait's Foreign Minister Sheikh Ahmad Nasser al-Mohammad Al Sabah.
Saudi Arabia's foreign ministry on Tuesday said it welcomed Mikati's statement, adding that it hoped it will "contribute to the restoration of Lebanon's role and status on the Arab and international levels."
In October last year, George Kordahi angered Riyadh and its Persian Gulf allies by describing the Saudi-led war on Yemen as "futile" in an online show affiliated with Qatar's Al Jazeera television news network, adding that the Yemeni armed forces are successfully defending the state.
Saudi officials immediately responded by recalling the kingdom's ambassador from Beirut and banning all Lebanese imports. The response was supported by Bahrain, Kuwait and the United Arab Emirates.
As Saudi pressure built on his country, Kordahi eventually announced his resignation in December 2021 and said he had decided to put Lebanon's national interests above "personal" preferences.
Kordahi, a popular former Lebanese game show host, had made the critical remarks before being appointed as the information minister.
Saudi Arabia launched the devastating war against Yemen in March 2015 in collaboration with a number of its allies and with arms and logistics support from the US and several Western states.
The objective was to bring back to power the former Riyadh-backed regime and crush the popular Ansarullah resistance movement, which has been running state affairs in the absence of an effective government in Yemen.
The war has stopped well short of all of its goals, despite killing hundreds of thousands of Yemenis and turning the entire country into the scene of the world's worst humanitarian crisis.