Saudi Arab
Saudis ask US, Oman for help in defending Marib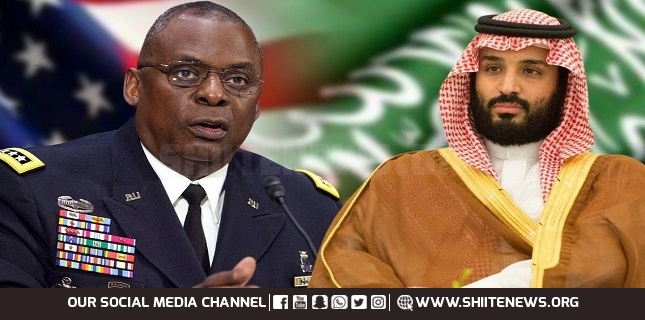 With Yemeni forces fast advancing on Marib, the Saudis have asked the Americans to open diplomatic channels with the help of the Omanis to stop Marib from falling into the hands of the Yemen forces, Al-Arab newspaper revealed on 6 November.
As Yemeni armed troops and allied groups close in on the city of Marib, the Saudis have asked Washington to revive the Martin Griffiths proposal.
Martin Griffiths was the former UN envoy to Yemen. His proposal consisted of a transitional phase of confidence-building, which includes meeting the Yemeni army demands of opening Sanaa airport, lifting the restrictions imposed on Hodeidah airport, and stopping the air operations of the Saudi-led coalition. In return, Yemen's armed forces must cease their operations in the Marib province and end all drones and ballistic missiles strikes on Saudi territory.
Rich in oil and gas, Marib is considered the last stronghold of the Saudi-led coalition.
Experts believe that the fall of the Saudi-led coalition is imminent, as Saudi-led mercenaries are now surrendering themselves, leaving the gates open to Yemen's Ansarallah troops.
Some reports indicate that the Yemeni army is less than 10 kilometers away from the city of Marib.
Well-informed diplomatic sources told the Al Arab Saudi newspaper that Saudis have asked for help from the US and Oman.
This would not be the first time that Oman mediates between the Saudis and the Yemeni armies.
Under immense international pressure to resolve the six-year long crisis in Yemen, Saudi Foreign Minister Prince Faisal bin Farhan visited Oman on 24 February, asking for help.
According to a United Nations estimate in February 2021, the war led by the Saudis and their mercenary armies in Yemen has left 233,000 people killed, nearly 80 percent or about 30 million needing humanitarian assistance and protection, and more than 13 million in danger of starvation.