Saudi Arab
Blinken Reportedly Holds First Phone Call with Saudi FM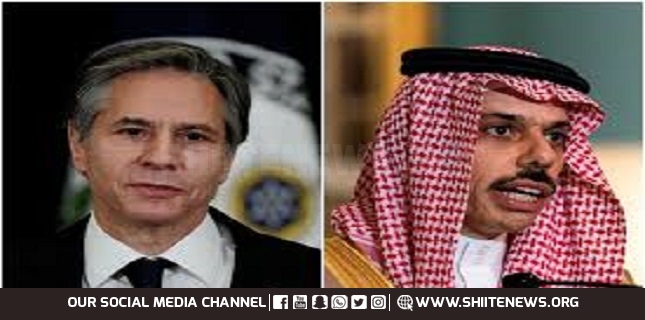 US Secretary of State Antony Blinken held his first phone call with his Saudi counterpart Foreign Minister Faisal bin Farhan, official Saudi press agency SPA reported on Saturday.
After Farhan congratulated Blkinken on his senior administration appointment, Riyadh said it was "eager to work with Washington to face their common challenges," specifying that the Kingdom was ready to promote "security and stability" in the Middle East.
The two men also discussed "historical and strategic relations" between their countries, SPA added.
It remains unclear when the two senior diplomats held their discussion, but the SPA report comes two days after US President Joe Biden announced the US was ending support for a grinding six-year Saudi-led military offensive in Yemen.
The White House also said it would reverse a decision by the previous US administration and lift a so-called 'terrorist' designation against Yemen's Ansarullah Houthi revolutionary movement, revoking penalties that aides to Biden said would disproportionally harm the civilian population.
In response to the new developments, Riyadh said that it supports a comprehensive political solution to the Yemeni crisis, and "welcomes the United States' emphasis on the importance of diplomatic efforts" to resolve the conflict that has ravaged the country for more than half a decade.
Riyadh also praised Biden's "commitment to cooperate with the kingdom to defend its sovereignty and to counter threats against it," the statement added.
Source: Israeli media