Saudi Arab
ISIL claims it killed Danish man Thomas Hopner in Riyadh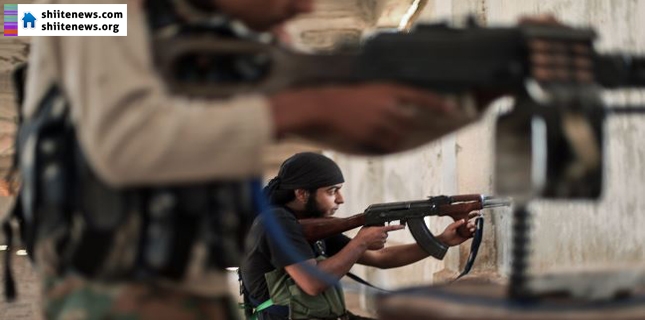 The Takfiri ISIL terrorist group has claimed responsibility for the murder of a Danish citizen in Saudi Arabia in late November.
A latest video clip released by the ISIL purported to show an operation in which the Dane, Thomas Hopner, who worked in a company in Saudi Arabia, was shot in his car in Riyadh.
In the video, the ISIL militants also promised to carry out more acts of violence and encouraged people to kill Shia Muslims and Christians in any possible way.
The ISIL terrorists currently control swaths of territory across Syria and Iraq. They have been committing heinous crimes in the captured areas, including mass executions and beheading of local residents as well as foreign nationals.
Earlier, the United Nations (UN) warned that unprecedented numbers of foreigners, hailing from more than 80 countries, are coming to Iraq and Syria to join extremist groups such as the ISIL. According to a report by the UN Security Council, 15,000 people have flocked to Syria and Iraq to fight alongside the ISIL or other such groups.
Since late September, a US-led coalition has been conducting airstrikes against the ISIL inside Syria without any authorization from Damascus or a UN mandate. The coalition had already begun an aerial bombing campaign against the Takfiri terrorists in Iraq in August.
This is while many of the countries in the US-led coalition, such as Saudi Arabia and Qatar, have been the staunch supporters of the Takfiri ISIL elements in the region.