Saudi Arab
Saudis Attend Funeral of Human Rights Activist Killed by Regime Forces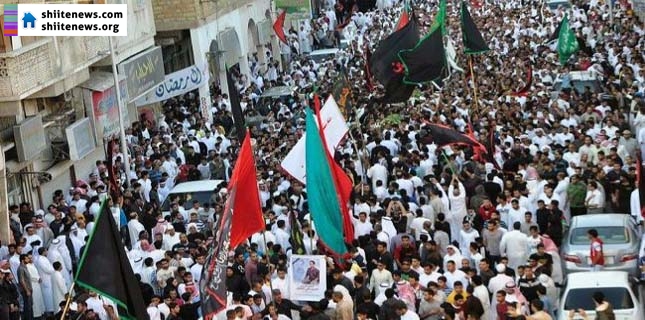 Thousands of people in Saudi Arabia have attended a funeral for pro-democracy activist Bassem Ali al-Qadehi who was killed by Saudi forces.
BahrainAccording to reports on Tuesday, the anti-government protester died of his injuries in a hospital on Tuesday, days after he was shot by Saudi forces in the country's restive Qatif region.
During the funeral procession, the mourners denounced Saudi Arabia for its violent crackdown on the peaceful demonstrations in the country.
Al-Qadehi was among a group of protesters who were attacked on Friday at a peaceful demonstration in support of senior Shia cleric Sheikh Nimr al-Nimr, who himself was attacked and arrested in the Qatif region in July 2012.