Palestine
Israeli fighter jets attack Gaza,raze 88 Palestinian homes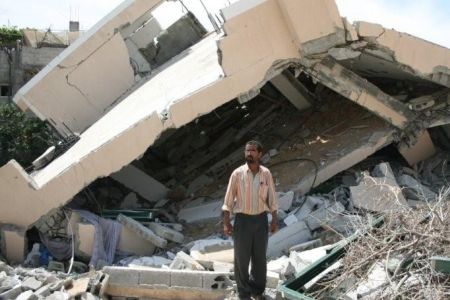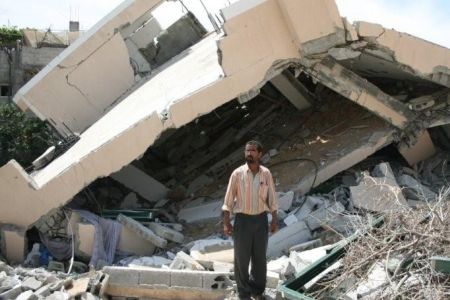 Israeli warplanes have once again attacked the southern part of the Gaza Strip, which is under the Israeli siege since 2007, local police say.
A loud explosion was heard in Gaza City early on Friday, Maan news agency reported.A policeman, who spoke on condition of anonymity, said that he saw a missile coming from the north explode in the sky  overhead.There were no immediate reports of casualties.
The Israeli military carries out regular bloody attacks on the Gaza Strip.Shiite News reported.
Tel Aviv also retains its occupation of the Palestinian territories surrounding Gaza and has been keeping the coastal enclave under an all-out land, naval and aerial blockade for more than three years.
The Israeli aircraft frequently overfly Gaza, bombing tunnels under the strip's border with Egypt, which serve as the territory's only way of bringing in food, medicine and other direly-needed requirements.
According to report,Israel has ordered demolition of around 88 Palestinian homes in the East al-Quds (Jerusalem) neighborhood of Silwan, Palestinian officials say.
Israeli Attorney Yehuda Weinstein ordered the destruction in al-Bustan area under the pretext that they were illegally built, said Ahmed al-Rowaidhi, the chief of al-Quds Unit at the Palestinian presidency.
"Israeli will evict 1,500 Palestinians from al-Bustan to make room for a tourist center in the area," Rowaidhi said.
The Palestinian official further added that Weinstein's order may affect 20,000 homes in East al-Quds.
He also warned that Israel will displace around 100,000 Palestinians from East al-Quds if it implements its demolition threats.
Israel occupied al-Quds in the 1967 war — a move not recognized by the international community and the United Nations.
Meanwhile, Israel reportedly plans to sell 3,000 new settler units in al-Quds next year after Tel Aviv approved the construction of 1,300 units in East al-Quds.
Back to top button