Palestine
US, Palestinian presidents meet in Bethlehem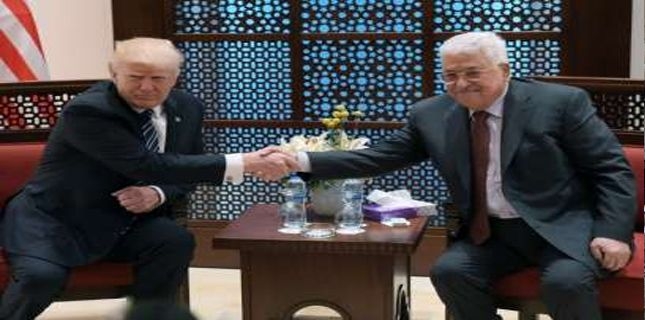 US President Donald Trump and Palestinian President Mahmoud Abbas have met in the West Bank city of Bethlehem.
The meeting was held on Tuesday, the final day of Trump's Middle East tour, and following his talks with Israeli Prime Minister Benjamin Netanyahu in Jerusalem al-Quds a day earlier.
"I am committed to trying to achieve a peace agreement between the Israelis and the Palestinians, and I intend to do everything I can to help them achieve that goal," Trump said after holding talks with the Palestinian president.
Abbas emphasized that the Palestinians preferred resolving the conflict with Israeli through the so-called two-state solution, and that they want East Jerusalem al-Quds as the capital of a future Palestinian state.
"Our problem is with the occupation and settlements and the failure of Israel to recognize the state of Palestine …The problem is not between us and Judaism, it is between us and occupation," he said.
Back in February, a White House official announced a significant shift in the US foreign policy regarding the Palestinian issue, suggesting that it would no longer insist on the two-state bid, under which a Palestinian state would be formed.
Abbas also stressed that "the key to peace" in the Middle East was the independence and freedom of the Palestinian people.
He further called on Israel to comply with "just and human demands" of hundreds of Palestinian prisoners who are on the 37th day of an open-ended hunger strike, dubbed the Freedom and Dignity Strike.
Since April 17, more than 1,600 Palestinian inmates have been refusing food to denounce harsh conditions in Israeli jails.