Palestine
Fearing arrest, Israeli ex-min. cancels trip to Belgium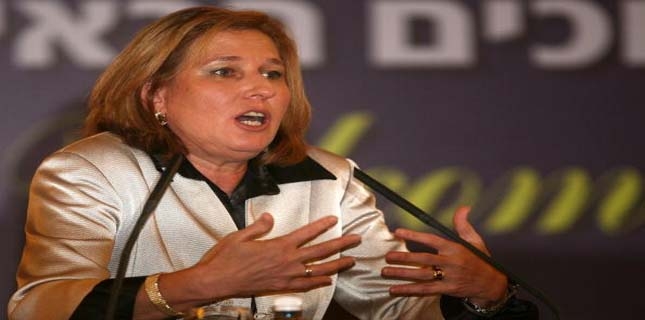 Former Israeli Foreign Minister Tzipi Livni has canceled a planned trip to Belgium over fears that she would get arrested and questioned for war crimes.
Livni, currently a member of the Israeli parliament, was planning to travel to Brussels on Monday but was facing arrest and questioning for war crimes committed during the last Israeli war on the Palestinian territory of the Gaza Strip.
A Belgian Justice Ministry official had earlier said she would be detained and questioned on arrival in Brussels. A spokesman for Belgium's federal prosecutor Thierry Werts also said, "We wanted to take advantage of her visit to try to advance the investigation" into the Israeli war on Gaza in late 2008 and early 2009, when she was foreign minister.
The investigation is reportedly being conducted pursuant to a complaint filed in June 2010. She is named in the complaint along with other Israeli political and military officials for involvement in the regime's war crimes during the war on Gaza, which killed over 1,400 Palestinians, mostly civilians.
The war also wounded over 4,300 other Palestinians, also mainly civilians. According to the Journal of Palestine Studies, the three-week war displaced 100,000 Gazans and destroyed or damaged over 50,000 residential units, 34 hospitals and 214 schools as well as hundreds of public and private institutions.