Palestine
About 250 Palestinian minors held in Israeli jails: Rights group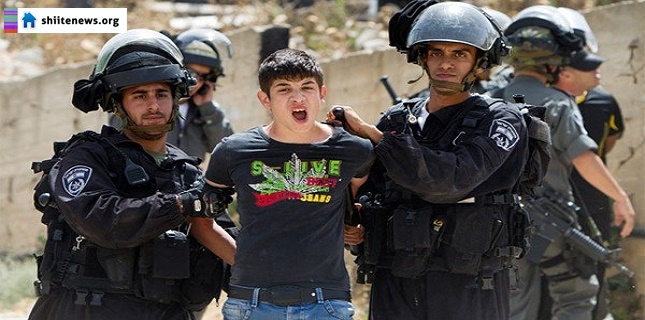 A Palestinian human rights body says at least 241 Palestinian children under the age of 18 are currently held in Israeli prisons and detention facilities.
The Commission of Detainees' and Ex-Detainees' Affairs announced in a report released on Sunday that 94 Palestinian minors, sentenced on various charges, are incarcerated at the Israeli-run Ofer Prison near the occupied West Bank city of Beitunia, while the rest are being kept in other jails, Arabic-language Palestine al-Yawm news agency reported.
The report added that 22 Palestinian inmates are under the age of 16 years and two are in critical condition after being shot and arrested.
The Palestinian human rights body further noted that six minors are being held by the Israeli authorities under administrative detention.
Some Palestinian prisoners have been held in administrative detention for up to eight, ten and eleven years without any charges brought against them.
The Commission of Detainees' and Ex-Detainees' Affairs also pointed out that in March Israeli authorities issued fines against minor prisoners in Ofer Prison amounting to 85,000 Israeli shekels (US 22,474 dollars).
There are reportedly more than 6,500 Palestinians held at Israeli jails. Hundreds of the inmates have been apparently incarcerated under the practice of administrative detention, which is a policy under which Palestinian inmates are kept in Israeli detention facilities without trial or charge.
The Palestinian inmates regularly hold hunger strikes in protest at both the administrative detention policy and harsh prison conditions.