Palestine
Israeli forces shoot, injure three Palestinians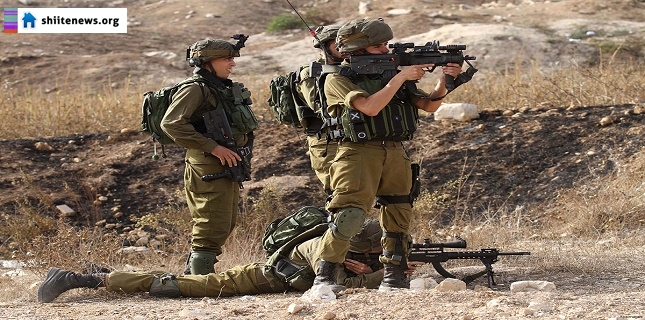 Israeli military forces have shot and injured three Palestinians during skirmishes in the occupied West Bank as well as in the southern part of the besieged Gaza Strip.
Spokeswoman for the Palestine Red Crescent Society (PRCS) Errab Foqoha said two Palestinians sustained serious wounds to their chests when they were shot by the Israeli soldiers who stormed the town of al-Khader, located five kilometers (3.1 miles) west of Bethlehem, on Sunday.
Locals identified one of the victims as Hisham Muhammad Atwan Sbeih, who was in his car near the city's historical gate when he was shot.
They identified the other victim as teenager Yazan Omar Salah.
Elsewhere in the southern Gaza Strip city of Khan Yunis, Israeli forces shot and moderately injured a Palestinian man, whose name has not been released in reports.
The occupied Palestinian territories have been the scene of heightened tensions. The latest wave of tensions was triggered by Israel's imposition in August 2015 of restrictions on the entry of Palestinian worshipers into the al-Aqsa Mosque compound in East al-Quds.
Al-Aqsa Mosque is the third holiest site in Islam after Masjid al-Haram in Mecca and Masjid al-Nabawi in Medina.
The restrictions have enraged Palestinians, who are also angry at increasing violence by Israeli settlers frequently storming the al-Aqsa Mosque.
The Palestinians say the Tel Aviv regime seeks to change the status quo of the compound.
Almost 190 Palestinians, including children and women, have lost their lives at the hands of Israeli forces since the beginning of last October.
According to the United Nation's Office for the Coordination of Humanitarian Affairs, Israeli forces have injured at least 933 Palestinians in the occupied West Bank since the start of the current year, and 72 others in the Gaza Strip.