Palestine
60 Palestinian children under house arrest in al-Quds: Palestinian official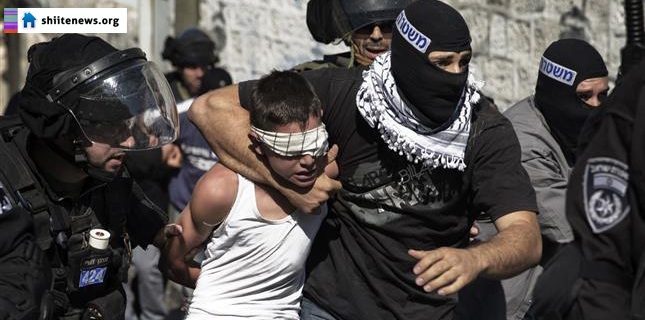 A senior Palestinian official says tens of Palestinian children are currently being held under house arrest across the Israeli-occupied al-Quds (Jerusalem).
Palestinian Minister for Prisoner Affairs Issa Qaraqe said on Wednesday that 60 Palestinian minors are placed under house arrest, and deprived of access to outdoor schooling and medical services.
Qaraqe cited the case of 16-year-old Musa Najib, who has been put under house arrest until a court hearing scheduled for early July. Israeli officials have ordered Najib's mother to keep his son under close supervision, threatening that the pair would be immediately arrested in case the house arrest is broken.
On January 27, the al-Quds (Jerusalem) District Court, sentenced Najib to house arrest, and ordered his parents to a pay a fine of 10,000 Israeli shekels (over USD 2,500). He had already spent 25 days in Israeli custody.
Qaraqe said the Israeli regime has essentially turned al-Quds residents into jailers of their minor children by ordering house arrests for the latter.
The senior Palestinian official said Israeli authorities have imposed house arrests on at least 300 Palestinian children over the past three years.
More than 7,000 Palestinian prisoners are currently held in some 17 Israeli jails, dozens of whom are serving multiple life sentences. About 540 Palestinians are being held without trial under the so-called administrative detention.
Administrative detention is a policy under which Palestinian inmates are kept in Israeli detention facilities without trial or charge. Some Palestinian prisoners have been held in administrative detention for up to eight, ten and eleven years.