Palestine
Hamas pledges retaliation for Palestinian woman's death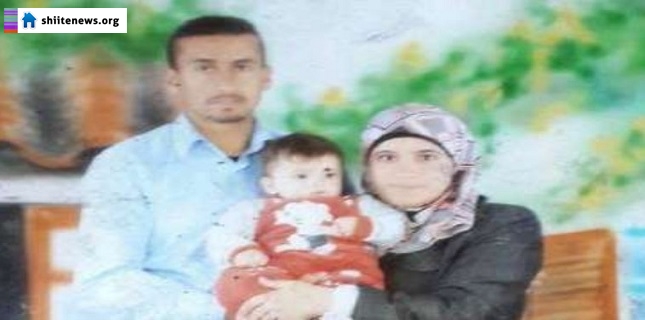 Palestinian resistance movement Hamas has vowed to take revenge for the recent death of a woman, who succumbed to the severe burn injuries she sustained during an arson attack on her home by Israeli settlers in the occupied West Bank.
"Hamas won't forgive the Occupation's (Israel's) crime against the Dawabsheh family and the population of Duma," Hamas said in a statement released on Monday.
Hamas further urged fighters from its military wing al-Qassam Brigades to "strongly respond to Israel's reckless attitude toward the Palestinians."
Earlier on Monday, thousands of Palestinians took part in the funeral of Riham Dawabsheh, who was pronounced dead after spending five weeks on life support at Soroka Medical Center in the southern city of Beersheba in the occupied territories on September 5.
The Palestinian woman had third-degree burns on 90 percent of her body.
The funeral march set off from the entrance to the town of Duma, located 25 kilometers (15 miles) southeast of Nablus, and proceeded to the town's cemetery.
Mourners waved Palestinian national flags as well as those of Palestinian political factions, and held signs demanding national unity.
Dozens of students from the Jurish School for Girls, where Riham worked as a mathematics teacher, also took part in the funeral. Hundreds of teachers plus officials from the Nablus Directorate of Education were in attendance as well.
On July 31, a large fire broke out after extremist Israeli settlers threw firebombs and Molotov cocktails into two Palestinian houses in Duma. Riham's 18-month-old baby boy, Ali, was burned to death as a result.
Ali's 32-year-old father, Sa'ad Dawabsheh, also died a week after the assault on August 8. He had been left with second-degree burns over more than 80 percent of his body.
Israeli settlers have in recent years carried out various attacks including arson and graffiti on Palestinian property in the West Bank and al-Quds (Jerusalem) under the "price tag" slogan.
The attacks are acts of vandalism and violence against Palestinians and their properties as well as Islamic holy sites.