Palestine
Israeli occupation soldiers riot during training exercise, leaked footage shows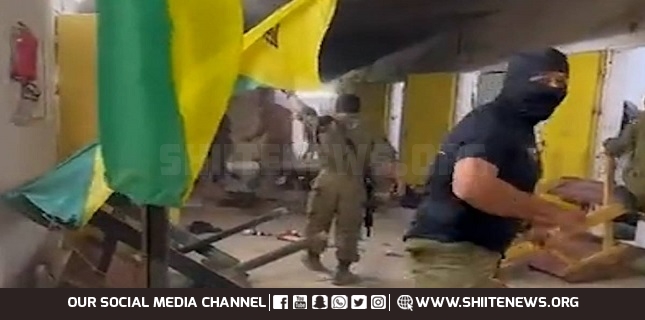 Israeli soldiers have reportedly rioted during a training session for the regime's infantry forces, a sign of rising discontent in the Israeli military.
A video leaked shows dozens of rank and file soldiers from the Golani Brigade vandalizing property and letting out angry shouts. According to reports, the riots happened on September 4, 2023.
Reports say dozens were punished, including sergeants, and several soldiers were put in military jail after the riots.
The regime's Golani Brigade is mostly made up of elite soldiers who carry out armed attacks against and have participated in almost all the wars waged by the regime.
Unrest inside the Israeli military has been on the rise recently, particularly over the cabinet's so-called judicial overhaul package, which aims to boost the cabinet's power at the expense of the regime's top court.
Notably, over 10,000 reservist soldiers, including members of the elite intelligence unit 8200 and air force pilots, have declared their refusal to show up for duty on a voluntary basis in protest to the overhaul plan.
Also, cases of suicide within the Israeli occupation forces have grabbed headlines recently, with observers blaming a mental health epidemic among soldiers.