Palestine
Israeli minister calls for Washington's help against Iran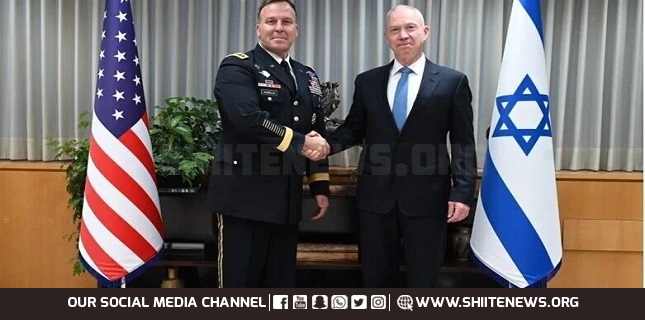 Israeli war minister Yoav Gallant held a meeting with US Central Command chief Michael Kurilla to discuss Iran and the strengthening relations, local Israeli regime media said.
The meeting between the pair, along with US ambassador to the Israeli regime Tom Nides, Israeli military attaché to Washington Hidai Zilberman, and Tal Kelman, who holds the military's Iran file, took place at the war minister's office in Tel Aviv, according to Times of Israel.
The report further cites the war ministry's statement as saying that the meeting focused on "strengthening and expanding" the Abraham Accords — the normalization agreements Israel signed with the United Arab Emirates, Bahrain, Morocco and Sudan in 2020 — "in order to improve stability in the Middle East," as well as Israel's move to CENTCOM from EUCOM in 2021.
"Gallant thanked General Kurilla for his commitment to Israel's security and his actions to strengthen ties between the armies," the Israeli regime's ministry added in its statement.
It added that Gallant presented Kurilla with "his perception regarding the Iranian threat as a global threat, which must be dealt with decisiveness while taking actions in the various dimensions."