Palestine
Israel re-arrests Palestinian inmates freed in 2011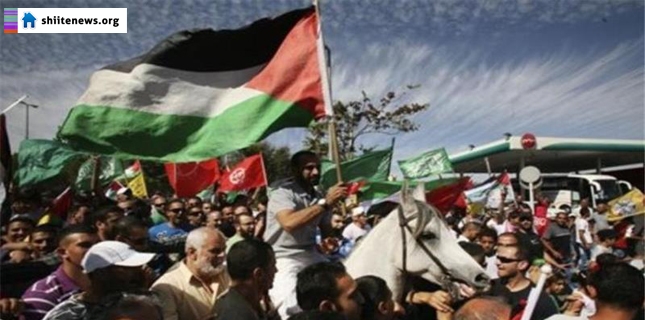 The Israeli regime has re-arrested former Palestinian prisoners that were released from Israeli prisons in 2011 under an agreement with the Gaza-based resistance movement, Hamas, Press TV reports.
The 70 former Palestinian inmates were taken back into Israeli custody after their release in 2011 in a blatant violation of a prisoner exchange deal between Tel Aviv and Hamas in 2001.
Amani Sarahneh, with the Palestinian Prisoners Society (PPS), said there is "no excuse" for the Tel Aviv regime to adopt fresh "repressive policies" against Palestinians, adding, "It seems Israel is heading towards more escalation; especially with elections right around the corner."
This is while Israel's violation of the agreement with Hamas is viewed as a scheme to exert pressure on Palestinian factions and extract political and economic concessions from them.
Tel Aviv's recent move is expected to deepen the distrust in any future negotiations between the Palestinians and the regime.
According to the Palestinian Prisoners Society, Israeli forces also detained 383 Palestinians across the West Bank in December 2014.
Meanwhile, there have been many reports about the deteriorating health of Palestinian prisoners held inside Israeli jails.
There are reportedly over 7,000 Palestinians in 17 Israeli prisons and detention camps, including 540 Palestinians held without charge or trial.