Palestine
EU planning to impose new sanctions on Israel over settlements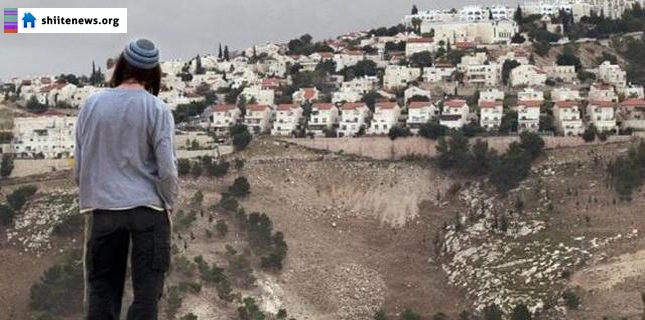 The European Union (EU) is planning to impose new sanctions against Israel over its illegal settlements in the occupied Palestinian territories a day after the regime revealed its plans to build more settler units in the West Bank, a report says.
EU officials are "talking about sanctions against companies that do business across the border; about legal measures taken by the Palestinians with regard to the settlements; and about the renewed proposal to establish a Palestinian state through the Security Council," Israel's Haaretz daily cited unnamed Israeli officials as saying on Tuesday.
Discussions have been going on over the measures in the last few months, the officials said.
"This isn't something that's being pushed forward by some group of junior officials," one of the officials said, adding, "All members of the union are partners in this process, and are helping it move forward."
The report also added that some European countries are working on independent sanctions against Israel.
The EU had in the past years imposed bans on some of the products made in Israel's illegal settlements. Israeli officials have called the issue significant because of its diplomatic implications.
Israeli media reported on Monday that Tel Aviv has grabbed about four square-kilometers of Palestinian land near the settlements of Kedumim, Vered Yericho, Neveh Tzuf and Emanuel, preparing to expand its illegal settlement activities.
Also on Tuesday, the Palestinian Authority urged the international community to do more than denouncing Israel's plan to expand settlements.
"The international community should not be satisfied with declarations condemning the settlements" and the "evil policies to take control of Palestinian land," Palestine's Foreign Ministry said in a statement.
More than half a million Israelis live in over 120 illegal settlements built since Israel's occupation of the Palestinian territories of the West Bank, including East Jerusalem al-Quds.
The United Nations and most countries regard the Israeli settlements as illegal because the territories were captured by Israel in the 1967 war and are hence subject to the Geneva Conventions, which forbid construction on the occupied lands.