Palestine
Israeli forces detained 350 Palestinians in January: NGO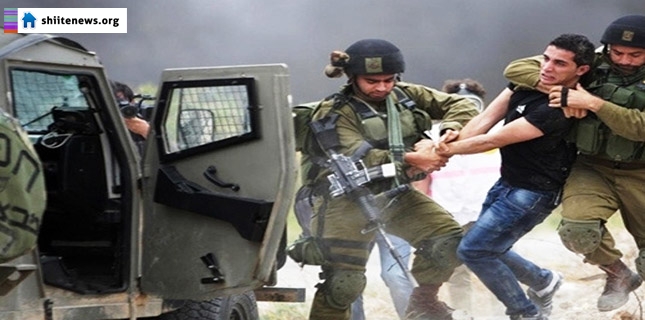 A Palestinian nongovernmental organization (NGO) says Israeli forces arrested 350 Palestinians during raids on scores of houses across the occupied West Bank throughout January.
The Palestinian Prisoners Society said in a statement on Sunday that Israeli forces abducted 120 Palestinians from al-Khalil (Hebron), located 30 kilometers (19 miles) south of al-Quds (Jerusalem), last month, making it the city with the largest number of detainees.
The NGO said Israeli soldiers also arrested 60 Palestinians in East al-Quds, 42 in Ramallah and the adjacent city of al-Bireh, 38 in Jenin, 35 in Nablus, located approximately 49 kilometers (30 miles) north of al-Quds, 19 in Qalqilya and 19 others in Bethlehem.
Eleven Palestinians from the northern West Bank city of Tulkarm were also detained by the Israeli troopers along with six from the city of Tubas, located 21 kilometers (13 miles) northeast of Nablus.
Two girls in their 20s were among the detainees, bringing the number of Palestinian females currently being held in Israeli prisons to 24.
According to the Palestinian Prisoners Society, Israel detained 383 Palestinians across the West Bank in December 2014.
Over recent months, Israeli forces have frequently raided Palestinians' homes in the West Bank, arresting dozens of Palestinian people, who are then transferred to Israeli detention centers where they are kept without any charges.
There have been many reports about the deteriorating health of Palestinian prisoners held inside Israeli jails.
There are reportedly over 7,000 Palestinians in 17 Israeli prisons and detention camps, including 540 Palestinians held without any trial under administrative detention.
Administrative detention is a sort of imprisonment without trial or charge that allows Israel to incarcerate Palestinians for up to six months. The detention order can be renewed for indefinite periods of time.