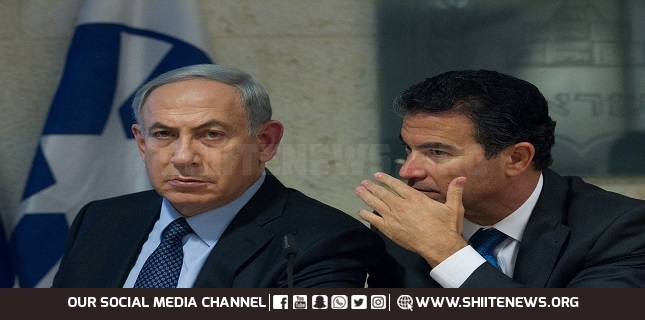 The head of Israel's Mossad spy agency is reportedly expected to travel to Washington in the next few days to lobby against Iran as the occupying regime remains wary of renewed efforts aimed at reviving the 2015 nuclear deal between Tehran and major world powers.
Israel's Channel 13 TV reported on Wednesday that Yossi Cohen will visit Washington for meetings with senior White House and US intelligence officials.
It will be the first high-level visit by an Israeli official since US President Joe Biden took office in January.
Israel is trying to arrange a meeting between Cohen and Biden, the report said, adding that the Mossad chief will present alleged evidence against Iran's nuclear program in a bid to prevent the US from reentering the Joint Comprehensive Plan of Action (JCPOA), which former president Donald Trump abandoned in May 2018.
Turmp's successor, Joe Biden, has claimed his administration is willing to rejoin the JCPOA, but has conditioned the move on Tehran's resumption of the obligations suspended in retaliation for America's unilateral withdrawal from the accord.
Tehran says Washington, as the first party that reneged on its commitments, should take the first step towards the JCPOA's revival and unconditionally remove all the anti-Iran sanctions in a verifiable manner.
On Tuesday, Iran and the P4+1 group of countries — Britain, France, Russia, and China plus Germany — held a meeting within the framework of the JCPOA Joint Commission in Vienna.
They agreed to form expert-level working groups to discuss the sanctions Washington might remove and the nuclear curbs Tehran might observe as they try to resurrect the nuclear agreement.
A US delegation was also present in the Austrian capital, but it was not allowed to attend the talk.
Speaking on Wednesday, State Department spokesman Ned Price said the US is prepared to lift the sanctions, including those that are inconsistent with the JCPOA.
"We are prepared to take the steps necessary to return to compliance with the JCPOA, including by lifting sanctions that are inconsistent with the JCPOA. I am not in a position here to give you chapter and verse on what those might be," he told reporters.
Netanyahu: Israel won't be bound by Iran deal
Meanwhile, Israeli Prime Minister Benjamin Netanyahu said that Tel Aviv will not be bound by a revitalized Iran nuclear agreement.
"The nuclear deal with Iran is once again on the table. Such deals … are worthless," he added.
"I say to our closest friends too: 'A deal with Iran that threatens us with annihilation will not obligate us.' Only one thing will obligate us: to prevent those who wish to destroy us from carrying out their plans."