Palestine
Israel steals Dead Sea Scroll fragments from Occupied Palestine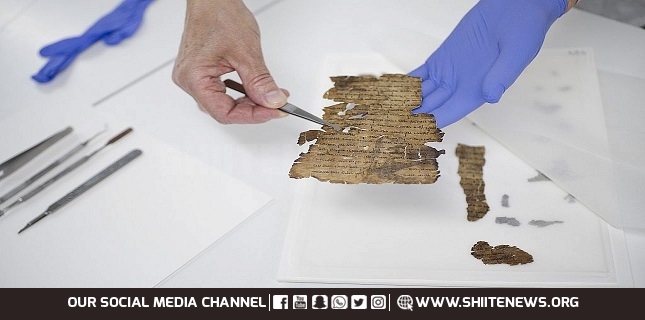 Dozens of new Dead Sea Scroll fragments were found in the occupied West Bank by Israel, belonging to nearly 1,900 years ago, as the Zionist regime has claimed the treasury.
CBS News reports that when the first fragments of the Dead Sea Scrolls were found over 70 years ago, it was widely considered one of the most significant archaeological discoveries 20th century.
The massive excavation site spans parts of the Israeli-occupied West Bank. Israel has long been criticized for removing objects found in the Palestinian territories.
According to international law, taking cultural property from occupied territory is forbidden, but those concerns haven't prevented the Israeli Antiquities Authority from putting the discoveries on display.