Palestine
Israeli soldiers abduct 11 Palestinians in West Bank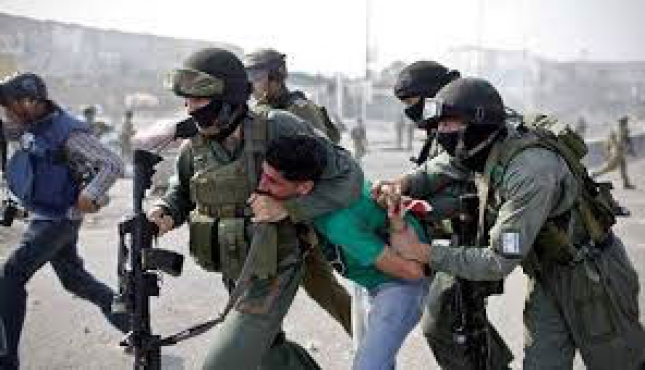 Israeli forces have stormed a number of houses across the occupied West Bank, abducting at least 11 Palestinians and injuring several others.
According to local news and security sources, Israeli forces stormed a house in the city of al-Khalil (Hebron), arresting Ibrahim Jaber, who had been released in a 2011 prison swap.
Four others, including another former prisoner, were arrested in the town of Dura after Israeli forces stormed their houses, causing property damage. The men were reportedly assaulted before being taken away.
In the northern West Bank city of Jenin, three Palestinians were also kidnapped after the villages of Silat al-Harithiya, Kafr Dan, and Faqqua were raided.
At Za'tara checkpoint, located to the south of the city of Nablus, Israeli soldiers abducted 17-year-old Beirut Ali Mohammad. Reports indicate she was released hours later.
Two others were also abducted in the district of Bethlehem and the village of Baqa Ash-Sharqiya.
Tensions have been running high in the occupied West Bank since Israel launched a deadly military operation against Gaza on July 8.
The violent arrests come amid a 72-hour humanitarian truce between Israel and the Palestinian resistance movement Hamas.
The Israeli regime's 29 days of military attacks against the Gaza Strip claimed the lives of nearly 1,900 Palestinians, including more than 400 children, and wounded over 9,500 others.