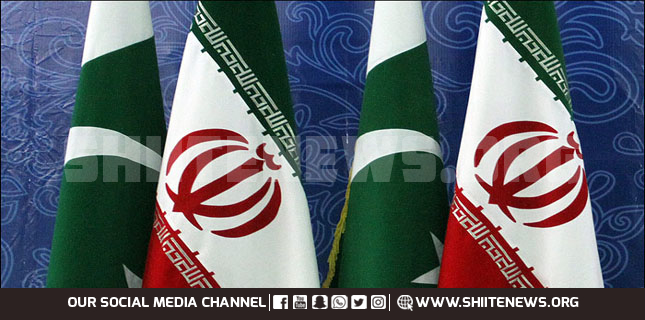 Iranian parliamentary delegation called on Sindh Chief Minister Syed Murad Ali Shah in Karachi to discuss trade ties with him.
During the meeting, both sides discussed ways and means to enhance bilateral trade, exchange of parliamentary, educational and traders' delegations.
Furthermore, they also discussed how to benefit from each others' experience and expertise, particularly in medicine, agriculture and livestock sectors.
At the meeting at the CM House, Chief Minister Murad Shah evinced keen interest to benefit from Iranian experience and expertise in agriculture and livestock sectors.
Ahmad Amir Abadi Farhani led the delegation. Mohammad Basit Darazahi, Mohammad Reza, Seyyed Morteza Khatemi, Mohammad Hosseini and Ali Yousefi assisted him. Iranian Consul General Ahmad Mohammadi also accompanied them.
The CM's Adviser Murtaza Wahab and principal secretary to CM Sajid Jamal Abro also attended the meeting.
Speaking on the occasion, the chief minister said that Iran had made headway in the development of agriculture and livestock sectors.
Moreover, he also urged Muslim world must foster unity so that they could fight collectively against the enemies of Islam.
The Iranian delegation emphasised the need for launching bilateral trade between Iran and Pakistan.
Most importantly, they proposed all Muslim countries trade through barter and swap of currencies with Iran. They believe that this would help strengthen and improve local economy.
Sindh Chief Minister Iran Pakistan