Pakistan
Allama Raja Nasir vows to work to resolve issue of Shia missing persons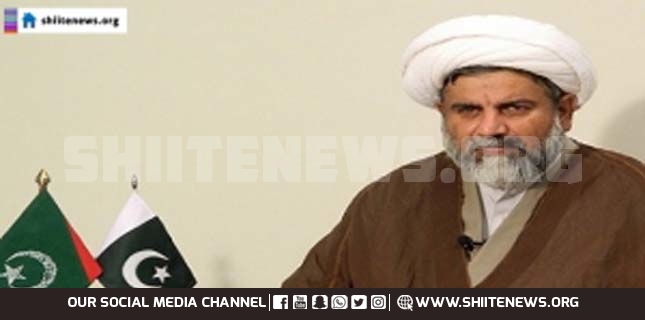 Majlis-e-Wahdat-e-Muslimeen secretary general Allama Raja Nasir Abbas Jafari has said he will make big announcement regarding the issue of Shia missing persons and others issues very soon.
He said in an interview that peaceful Shia Muslim community was being victimized through discriminatory tactics. He said that on the one hand, Shia Muslims are being killed and on the other Shia youths and notables are subjected to enforced disappearance and Shia Islamic scholars are named in fourth schedule and all these unfair and unjust steps are not acceptable.
"Prime Minister Imran Khan and others of his colleagues had been vowing to end enforced disappearance of innocent Pakistanis," he said, urging the government to stop witch-hunt against Shia youths.
He cited that in Rawalpindi a militant group targeted their own seminary, mosque and co-sect people but they blamed it on Shia Muslims that was later proved wrong. He said now witch-hunt in Karachi has deepened sense of deprivation and victimization among Shia community.
Allama Raja Nasir said that innocent people be released forthwith. He said no crackdown on terrorists is seen even after massacre of Hazara Shia Muslim community of Quetta but in Karachi crackdown launched on innocent Shia youths.
Answering a question, he said, MWM believes in unity of the community and has never taken any step that harmed the unity. He said he had friendly and close ties with scholars and notables of other groups.