Pakistan
Pakistan may close New Delhi High Commission due to harassment incidents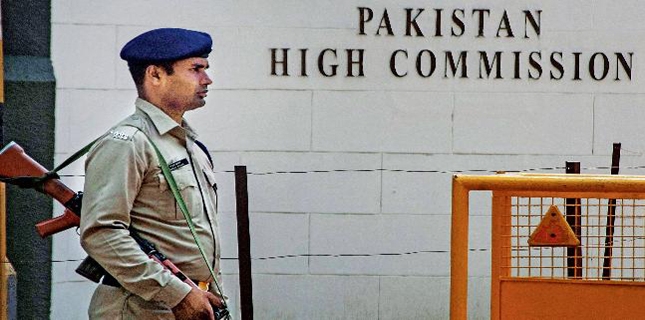 Pakistan government has come under immense pressure from nationalist quarters to close down High Commission in New Delhi if Pakistan diplomats cannot be provided protection against harassment there. The federal government has summoned its high commissioner in New Delhi, Sohail Mahmood, for consultation, over recent incidents of harassing of the embassy's staff.
Speaking at his weekly press briefing, FO Spokesperson Dr Mohammad Faisal said the FO will hold consultations with the high commissioner. He said the Indian government has not taken measures to safeguard Pakistani diplomats and their families in India, adding that the Pakistani government lodged protests over the matter with the Indian deputy high commissioner as well as India's External Affairs Ministry.
The Ministry of Foreign Affairs, in a statement on Tuesday, said the staff and their families have been facing harassment, intimidation and "outright violence" from Indian state agencies in recent weeks.
The incidents are part of a continuing trend that started last week on Wednesday when a senior diplomat's vehicle was stopped and damaged. The following day the Pakistani deputy high commissioners' vehicle was chased by unidentified individuals in a car and on a motorcycle, who dragged the driver out of the car and hurled abuses at him.