Pakistan
Hazara Shia Muslims seeks judicial probe to ascertain state elements role against them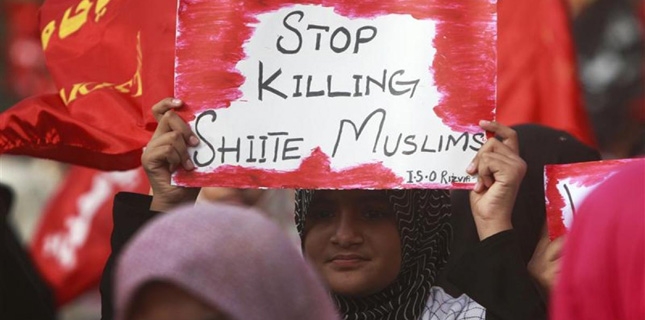 The Hazara Shia community has asked the Supreme Court to appoint a judicial commission — similar to the one constituted in the wake of deadly twin bombings that targeted lawyers in Quetta — to identify the state elements responsible for perpetuating atrocities against the Hazara Shia Muslims.
On Monday, Hazara Action Committee (HAC) chairman Liaquat Hazara appeared before a bench, headed by Justice Asif Saeed Khosa, which was following up on the critical Quetta Commission report, authored by Justice Qazi Faez Isa.
The court disposed of the main case and directed that the bench would pass an appropriate order in this regard.
Liaquat Hazara told the court his community was facing a virtual "genocide" in Balochistan and asked the court to allow them to become party to the case.
AG tells apex court govt working to choke terror financing networks
In his application, the HAC leader stated that more than half of the 600,000-strong Hazara tribes had fled the country because their businesses had been attacked and forced to close permanently.
"Our people have become mentally sick because they have been denied the right of movement and have been forced to live in a two-kilometre radius," he said, referring to the Hazara Town area of Quetta.
At least 2,000 peace-loving and law-abiding citizens from the Hazara Shia community have already lost their lives in different incidents of targeted killings and suicide bombings that have occurred over the last 18 years, the application maintains.
Mr Hazara alleged that professionals such as doctors, engineers, lawyers, businessmen, bureaucrats and students were massacred in broad daylight in premeditated sectarian attacks.
The application stated that the recent attack on Quetta Civil Hospital bore a striking resemblance to an earlier attack at the same location that targeted the Hazara community, adding that all attacks on Hazaras were claimed "by the same anti-state militant organisations and their protégé/splinter subordinate groups".