Pakistan
Anees Qaim Khani of Pak Sarzameen Party meets Allama Hassan Zafar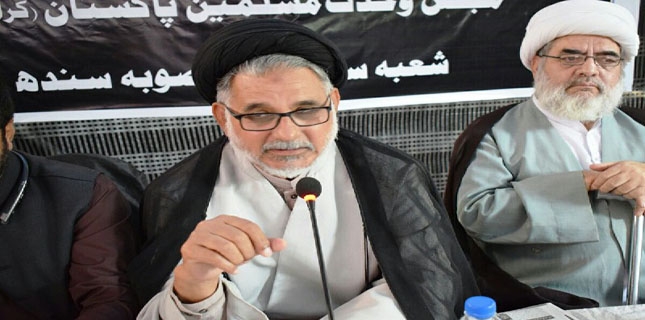 Pak Sarzameen Party president Anees Ahmed Qaim Khani on Monday met Allama Syed Hassan Zafar Naqvi at a police station in district south of Karachi where he has courted his arrest to protest against the enforced disappearance of innocent Shia Muslims youths, notables and scholars.
He assured his support to Allama Naqvi saying that enforced disappearance was not a right way and it is inappropriate to whisk away Pakistani citizens this way and put them behind the bars without any charge or right to trial in courts of law.
Qaim Khani said that Pak Sarzameen Party believes in rule of law hence backs demands for release of innocent Shias or their production in courts.