Pakistan
Enforced disappearances of Shias a contempt of Constitution, says MWM Chief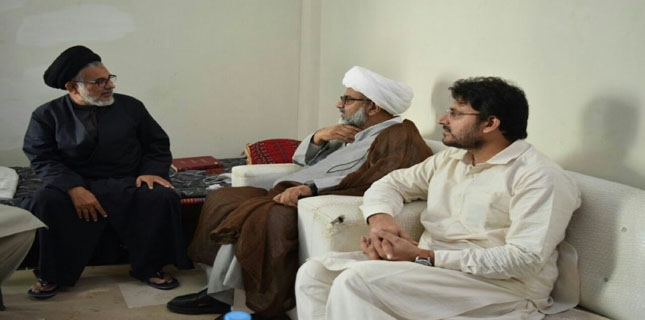 Allama Raja Nasir Abbas Jafari, secretary general, Majlis-e-Wahdat-e-Muslimeen, has said that the enforced disappearances of Shia Muslims is nothing but a contempt of Constitution of Pakistan.
He said this talking to the media at the Baghdadi Police Station where he met Allama Hassan Zafar Naqvi, the head of the Fill the Jails Movement for missing Shia Muslims. He announced his all out support to the movement saying that the movement would be expanded to every nook and corner of Pakistan.
"The Constitution recognizes right to freedom and all fundamental human rights of each and every citizen of Pakistan and it is also right of every Pakistani that he should be produced in the court of law to face trial if he is named in any case," he said, adding that detention of any Pakistani without the Court's permission is also a violation of laws of Pakistan.
He made it clear that MWM and its leaders including Allama Hassan Zafar Naqvi believe in rule of law. He said that it was inhuman policy that innocent Pakistanis are being punished for doing nothing and the ringleaders of banned terrorist outfits were allowed freedom of movement and all sorts of activities.
MWM chief demanded that either the illegally detained Shia Muslims be released forthwith or they should be produced in the courts. He said they were making a legitimate demand and didn't seek any illegal favour for any person.
Allama Jafari said that they had also wage legal battle to get the missing Shias released but the courts had not been able to ascertain the whereabouts of the missing persons. Hence, they have to use other democratic option of peaceful protest including rallies, demonstrations and Jail Bharo Tehreek.